Frank's Tgirl World is another excellent place to find sexy Asian Ladyboys. Above is just a very small sample of some of the ladyboys you can find in the site. As I have stated before I do not like to put nude photos on Ladyboy Portal so I only used softcore images from Frank's site, however I can assure you get to see everything once you join. Frank is well known in the Transsexual porn world for being a fantastic photographer and also some very impressive videos. He travels all over the world but mostly focuses on content in United States, Brazil and Thailand. So you will get a mix of everything inside of the site.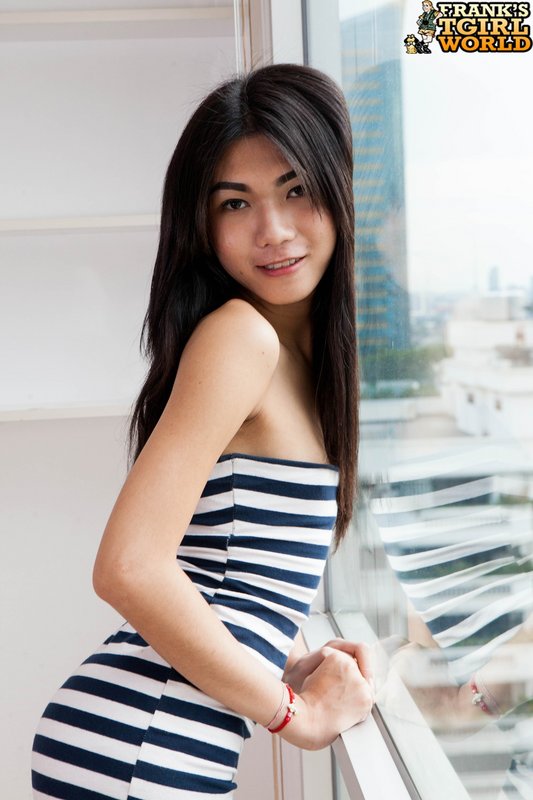 I would say that close to 50% of the content inside of Frank's site is Asian Ladyboys and he has been shooting content for years and has quite a number of models. In fact at the time of this review he has over 2500 videos that he has collected since 2002 which includes over 1450 models and growing each week. There is hardly a week that goes by where there isn't at least two Asian ladyboy updates and sometimes there is more. On occasion there will also be a set from Japan or the Philippines as well but most of the Asian content will come from Thailand.
The videos are high quality and can be downloaded in High Definition or watched online using the site online streaming player. On average the videos are usually about 12 minutes long and most of the content features on solo action. There is not a lot of hardcore on Frank's Tgirl World so if you are a fan of hardcore only this might not be the site for you. Once in a while Frank will do some Point of View Hardcore action but normally it is the ladyboys stroking with cumshots.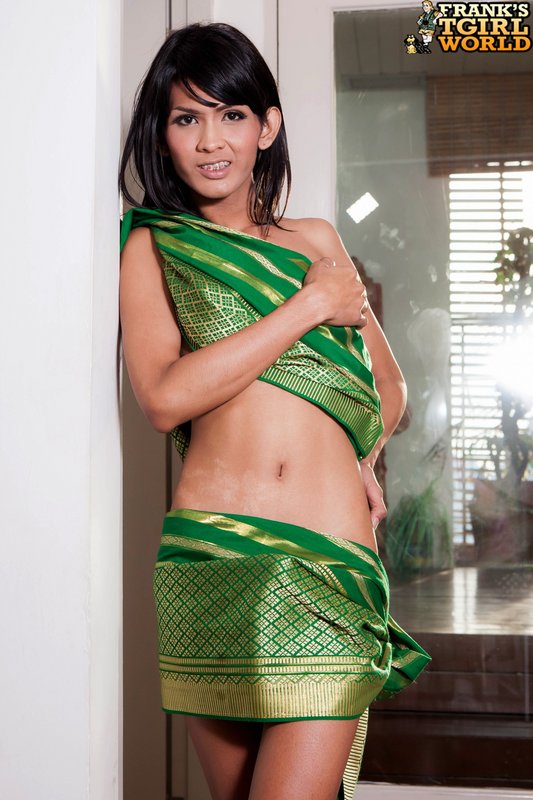 One great thing about Frank is he is an excellent photographer probably one of the best in the shemale porn industry. He really makes his ladyboys stand out and often has delicious outfits for them to wear. Many of the ladyboys have come back to shoot with him time and time again so you can expect many of the girls to have multiple sets. Each video usually comes with a photo set consisting of over 100 images on average that can be downloaded to your computer or viewed online.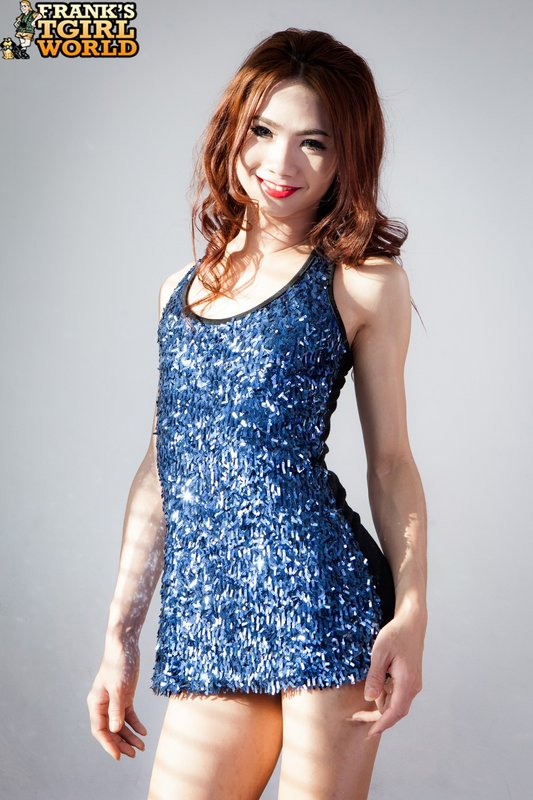 Other features of the site include the ability to rate, comment and favorite any of the content. There is a model database and some pretty good search features as well. There is contact information of some of the girls but perhaps not as updated as some other ladyboy sites I have seen out there. I have noticed that if you ask for the contact information in the comments often Frank will respond on how to find her. However, the site is not responsible for setting up dates with you and the ladyboys. That would be totally up to you and the ladyboy but I know from experience many would love to meet a foreign man.
So to summarize Frank's Tgirl World is a great place to find amazing sexy ladyboys. The site still updates multiple times a week, has great movies, has some of the best models around and has been running for well over 10 years. The only big drawback of the site is if you are a total hardcore sex fan as this site is limited in hardcore but focuses mostly on just the ladyboy. I would say come and check it out and see what you think and with Ladyboy Portal you get a nice discount price of 10 dollars off the standard monthly price.