Happiness Stars Bar
is one of those Ladyboy Bars that probably does not get as much press as some of the bigger and more well-known Asian Transsexual bars in Thailand. It is located just off of Soi Buakhao in a bar complex area called Action Street. In fact that is where
Sensations Ladyboy Bar
is located, one of the more well-known Ladyboy bars in the area that many fans visit. You actually have to pass Happiness Stars Bar to get to Sensations so it really is one you could not miss if you had plans on visiting Sensations.  All photos from
Ladyboys Pattaya
.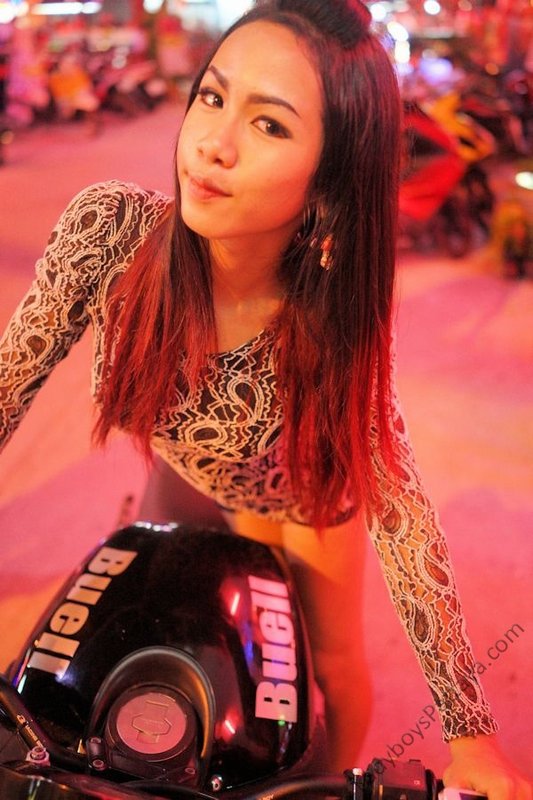 When you enter Action Street, Happiness Stars Bar is your second bar on the right. It should be pretty easy to spot as it employs mostly ladyboys who will be all dressed in naughty outfits and might give you some cat calls as you get closer. The establishment is an open bar that has stools around the bar, some stripper poles where some of the ladyboys get up and have some fun and of course a large selection of booze. If you fancy a game of pool then there is a pool table in the gender girl bar just to the right. You are more than welcome to play pool there with the ladyboys and they will bring your drinks over to you as you play. Each game is 20 Baht or about 60 cents American and the other bar has no problems with you using their table.
Washrooms are located in the back left of the Action Street Complex. You will also pass Sensations Ladyboy Bar to get to it and the cost to use the washroom is 5 Baht per visit. As for the bar you can have a good time at Happiness Stars Bar. Often the bar is not too busy so the girls are excited to have customers but they are also not too pushy. It is a laid back bar and you will not have Ladyboy after Ladyboy demanding drinks in front of you. The ladyboys here can be a lot of fun and with a few drinks in them you will soon find them dancing with each other, playing, flashing their boobs and just being crazy in a fun way. Prices for the drinks and probably the ladyboys will be cheaper than your typical Go-Go Bar and from what I noticed the drinks are a little less watered down as well.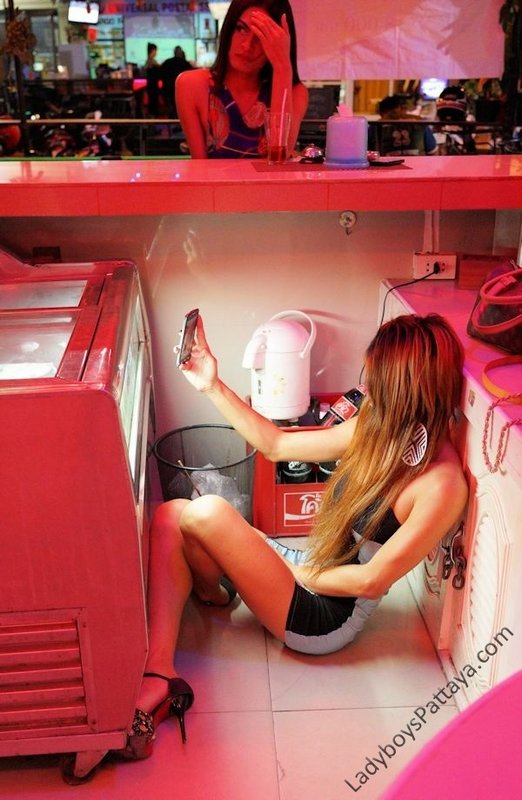 You can take any of the ladyboys for some fun. Though there are no rooms right at the bar, you are on a street that is filled with short time rooms, small hotels and perhaps even the ladyboy's own room if you feel safe enough to go to her place. Most of the ladyboys will probably already know of lots of spots to go to if you are a rookie and there is a group of taxi drivers just outside Action Street that can take you pretty much anywhere you want to go, including your own place. The ladyboys themselves are friendly and though there is not a huge selection they do have some cute ladyboys there as you can see from the images above.
Happiness Stars Bar is a good time, a nice place to break away from aggressive go-gos. A place to just chill out and have some drinks with some fun ladyboys that from what I have seen are quite excited to have customers as it is a bar that is not as well known. The issue you might face and this is only an issue to some is if you start taking ladyboys from both Sensations Bar and Happiness Stars Bar you might start getting some dirty looks when you pass the bar. For instance if you took a Ladyboy from Happiness Stars Bar then the next night you drove by to get to Sensations she might see you and might be disappointed that you don't stop by or give you an angry look. Well that is part of the Ladyboy game and if you are going to dabble in both bars you just have to expect that. Might be good to let her know right from the start that you plan to visit both bars so she can expect you driving on by.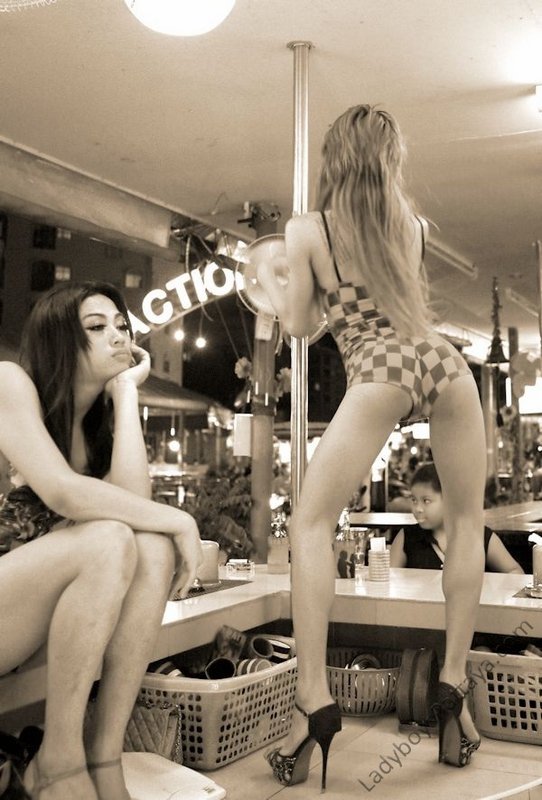 A lot of the ladyboys that frequent this bar are also members of the Ladyboy Dating Site called Thai Friendly. Perhaps you might want to bypass the bar altogether and just go for the Ladyboy online, it is another option. Finally, I almost forgot to point out that this bar is not very private, it is right at the beginning of the Action Street complex so people will no doubt see you as they drive by or enter the complex, is that is an big issue, though probably not to most. Sensations Bar is a little more on the private side as it is more towards the back. By the way though there is no other dedicated ladyboys bars on Action Street, however there are more ladyboys spread out throughout the gender girl bars as well, if you bar hop around the Action Street area you are sure to find some more.