Lita Bar is a new Ladyboy bar that just opened in early 2014 off a side street called Soi BJ which happens to be connected to the famous Walking Street a huge sex district area filled with ladyboys and girl bars and Go-Gos. This will not be an official review bar post as I have actually not been to the establishment as of yet. However, I do have a lot of connections so I can give you an idea on the bar until I get a chance to personally visit it. A little history on what has happened over the last month is a popular Ladyboy bar called Famous Bar closed down this year and the owner Lita and her Ladyboy staff reopened as Lita Bar. I am not totally sure on the reason why they closed Famous Bar but I can presume it was due to rent increase or not enough customer traffic in that area, or perhaps a little of both.
In any case Lita a lovely and friendly owner has opened her new bar and it does have a bit of the look and feel of the old Famous Bar. It is actually right beside another former popular Ladyboy bar that used to be called Ezy Bar which at the time was actually my favorite Ladyboy bar when it was still open. Lita Bar is open at 4pm though I would not expect all the ladyboys to be there at that time and closes around 4am in the morning. The bar has a pool table and 3 short time rooms on site that are about 300 Baht each from my sources. They also have condoms and lube on site for those that need it. From what I have heard the rooms are pretty nice and you can also take freelancer ladyboys (ladyboys that do not work in the bar officially) with no problems at all. If the rooms are busy I would not worry you are on Walking Street area and there will be lots of short time room options close by.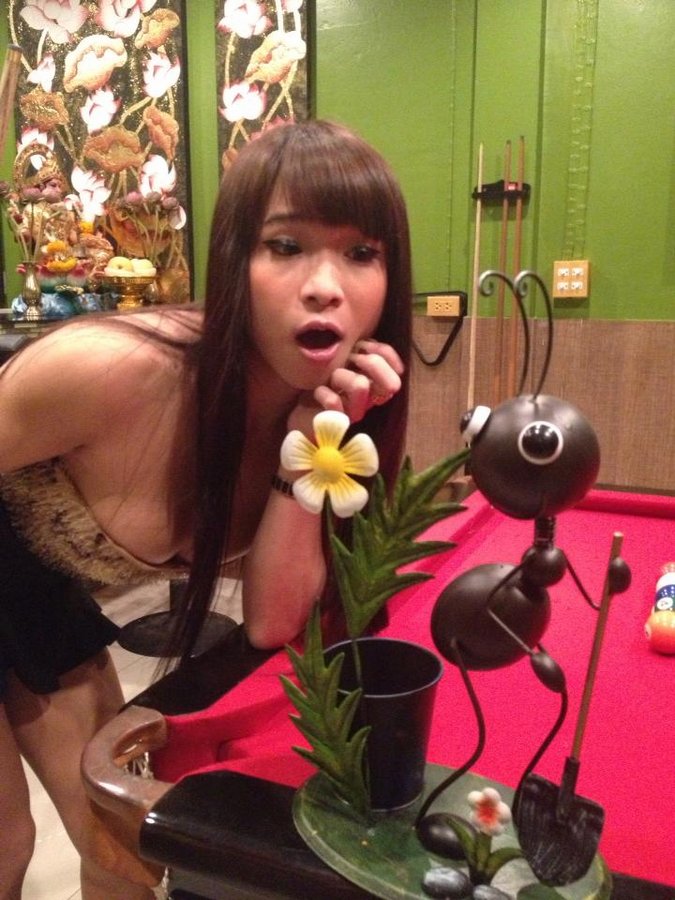 As for privacy goes it will be much like the old Ezy Bar. Since it is on a side Soi off of Walking Street you will not get the huge tourist crowd going back and forth like on the main drag. You just look for Soi BJ take a left if you are coming from Beach Road and walk up a bit and the bar will be on your left hand size. I really doubt you will be noticed but if you really want to hide from the tourist there is a back alley entrance that can be reached from Second Road, you can just slide down that Soi and people will just think you are on your way to Walking Street. The bar itself is a closed bar so once you are inside it is party time for you.
I have also heard that Lita has made I.D. Cards for the official staff something I have never seen before in a Ladyboy bar, a nice touch and am curious on the main reasoning for creating them. So there you have it as I said I do not want to go into a full review post for this bar as I have not had the chance to visit it but when I do I will update it with new up to date content. What you should take out of this is Famous Bar is now closed and all the ladyboys and staff are now working at Lita Bar just off of Walking Street which I believe will be a better location for them. If you want to see more of the girls you could check out the Famous Bar Post above which has some older photos just before that bar closed.