I believe that Thai Friendly is one of the best if not the best Asian Ladyboy Dating Site. I used to be quite skeptical about dating sites in the past for trying to find a sexy transsexual to date or to have some naughty fun with. I am sure you have experienced it when you are surfing the Internet. A hot transsexual appears that you really like and a message stating that she is in your city right now, all you got to do is join up and find her. Well for those that are not familiar with Internet marketing this is what we call geotargeting. Basically, every computer in the world has a special address that makes it unique on the Internet. Usually that same address is associated with a location. So if you live in New York programs like this can see that and send you an advertisement based on your location. So that hot Brazilian Transsexual that suddenly appeared on your computer screen really is not in New York at all.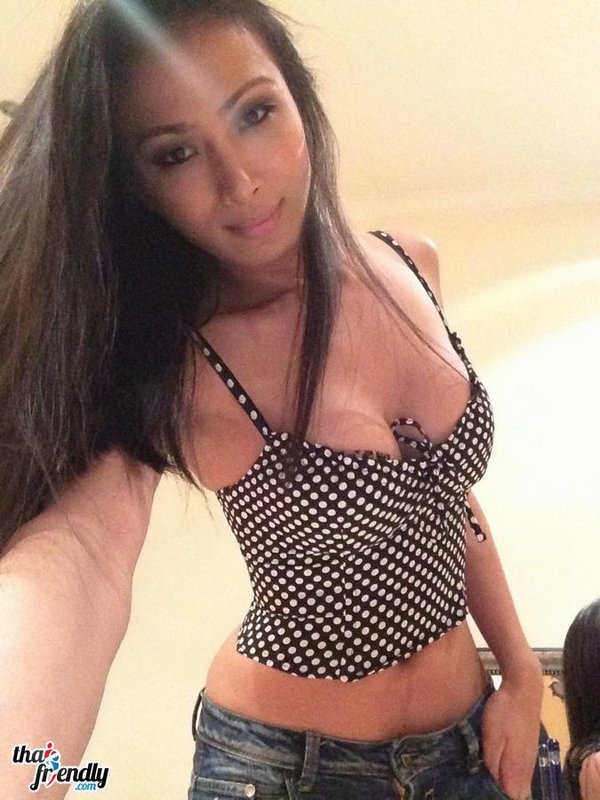 Am I saying that these dating sites are completely useless? Not exactly but if you are joining up because you like a certain transsexual chances are she just might not be inside of the site at all. Well that is where Thai Friendly is different. For the most part 95% of the ladyboys you see on the site are actually in the site and waiting to talk to you. The photos I posted in this post are from actually profiles; I just went in and selected a few that I enjoy from the member area that are live at the moment. Most of them are from Pattaya and Bangkok inside of Thailand. This is not a porn site so you will not see any nudity but some of the ladyboys can take some pretty sexy photos.
For the guy living in Thailand this can be a great site to find some local girls in the area to either date, become friends and in some cases just a one night stand. The site stresses that it is not an escort site but as with any dating site there is some escorting going on. You can usually figure out which girls escort almost right away, such as when she leaves her phone number right in the profile that is a top sign that she is looking for a call from you. Of course a lot of the escorts are also looking for boyfriends as well. Thai Friendly has it all, if you are looking for that one night stand, the love or your life or anything in-between you are sure to find it. I picked out some rather hot ladyboys but there are ladyboys of all different types of ages, looks, sizes but for the most part any Ladyboy on Thai Friendly is probably on the search for a foreign boyfriend or customer.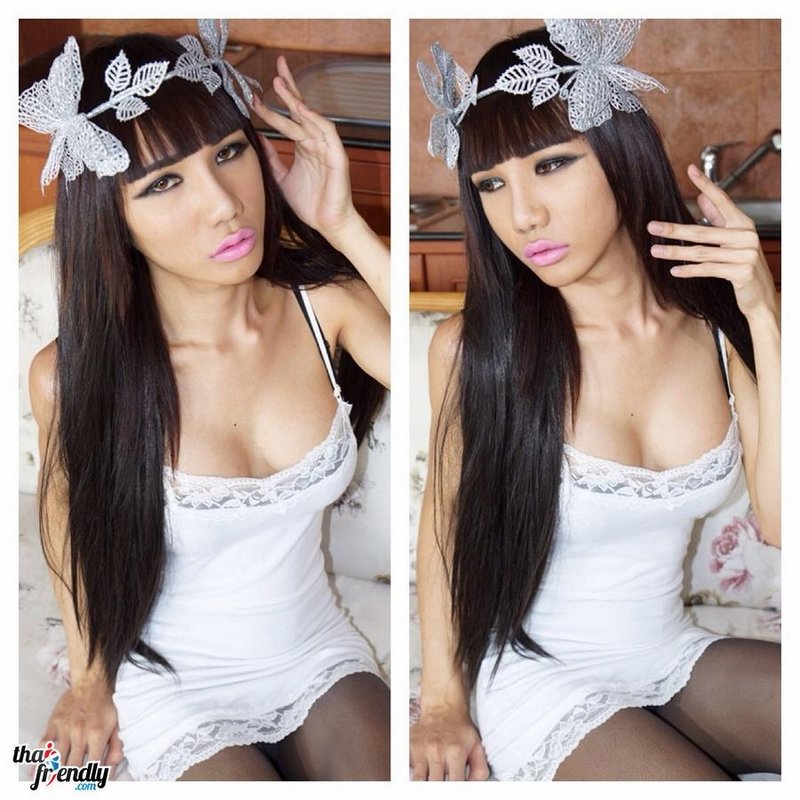 If you plan to visit Thailand for a fun vacation most of these ladyboys would be happy to meet you and show you around Thailand just be careful you do not fall too hard in love with them, they are quite sweet and before you know it you might be hearing wedding bells. Well I am being a little crazy with that statement but many foreign men do fall for the ladyboys and the girls of Thailand pretty quickly, just try to keep a level head about it all.
This is actually my third post on Thai Friendly and I have some more profile photos and a review of Thai Friendly as well for those that want to really check it out more. What you should be aware of is Thai Friendly is free to join. All you need is an email address and your name (does not have to be your real name). You will not be asked for personal information or a credit card for the free membership. The free membership gives you the ability to send a message to the ladyboys every 10 minutes, view profiles, open photos and conduct searches. If you feel that you need more control then there are upgrade packages that allow you to send messages as often as you want, talk on webcam, hide your profile and much more, of course any purchase of the premium packages all your information will be secure and private, the site is aware that not everyone understands the love for ladyboys and respects your privacy.
Enjoy the photos, check out the site, like I said it is free to join and even if you are not in the mood to date or meet a Ladyboy, you can certainly enjoy a lot of amazing images inside of the ladyboys profiles. I almost forgot the site also has Asian Gender Girls and Asian Men as well. So if you like one or any of the three genders then you have a wide range of profiles to choose from.