One of my personal favorite Ladyboy Bars in Bangkok was the popular Cascade Ladyboy Bar at Nana Plaza. For years it has been filled with beautiful ladyboys in bikinis all ready to come down off the stage, have a drink with you and hope you take them back to your hotel. Recently, they have changed the bar named to Charades Ladyboy Bar. This post is just to inform everyone when people talk about either bar they are talking about the same thing.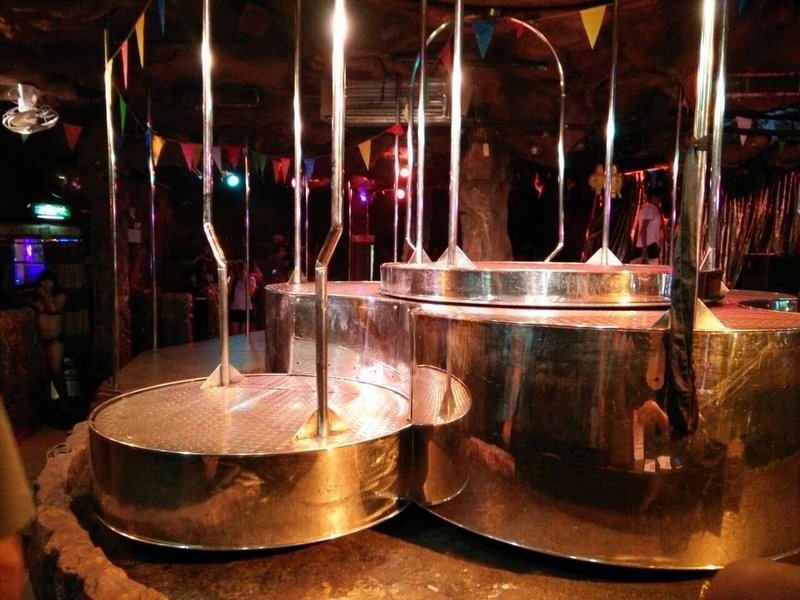 Charades Ladyboy Bar is in the exact same location and to the ladyboy fan is pretty much exactly the same. The only real difference is the sign in front of the entrance. I managed to get a few photos of the bar for those that are interested. If you want to see some of the ladyboys that work in the bar then head on over to my former Cascade Ladyboy Bar post that will certainly give you an idea.
I have always liked Charades Bar because I like the stadium seating, the huge stage the girls dance on and of course the girls. Charades Ladyboy bar in my opinion has some of the best ladyboy bar girls you are going to find and many of them you have certainly seen on the Internet Adult sites. However, one thing I still do not like about Charades and a few other ladyboys bar is the aggressive nature of the ladyboys. Staring at you, calling to you, acting like wild models until you select one to sit down beside you.