I happened to be in Bangkok Last week and got a chance to visit the New
Ladyboy Check In Bar
in Bangkok. I had an older post about the Check In Bar in Bangkok which was more of a few tables and little bar car on the street in Bangkok that actually still exists. However, they have upgraded and have added an indoor bar that is just a short walk from Nana Plaza the biggest sex district in Bangkok. The bar is a little out of the way but definitely worth the trip and really is not that hard to find. There is a map below to help you along.
When I first went to the bar I was expecting perhaps 3 to 5 ladyboys but after going down a small alley filled with other bars I was happy to enter Check In Bar and see about 15 ladyboys all dressed in sexy little red dresses? The bar is broken into three sections with a few tables out by the alley, the indoor area with the bar and pool table and then towards the back are some sofas to sit and relax as well. The night I went there were few customers which meant I had a lot of attention. The girls were aggressive to play with me but nothing to wild. Of course I was pretty generous that night being a little on the drunk side but still managed to keep my cool.

When you first enter the establishment the bar is on your left hand side and there is a pool table right in front of you. The bar is not large but it is not small either, probably a little bigger then Guess Bar if you have ever been there. They have some cool blue/purple lights and a lot of photos of ladyboys on the wall. The girls are not always in red outfits but seem to change it up on different nights. Since this place is a bit hidden the girls can get a little wild. I saw lots of boobs and cocks coming out while I was there and many of the ladyboys were posing and acting sexy to get my attention.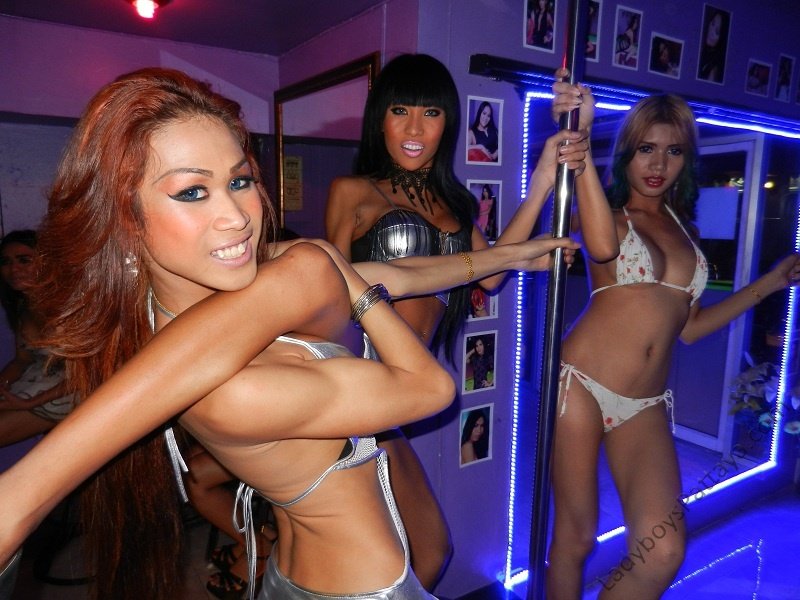 There is also a hotel connected to the bar where you can actually stay or just take a ladyboy up for a short time session. The ladyboys told me it was 400 Baht to rent the room for short time fun which is about 12 dollars American give or take. I am not sure how much it would be for a full night but probably not much more. You can actually enter the hotel from the back of the bar and that is where the washrooms are located as well. As you can see from the photos there are some beauties at the bar and a wide range of ladyboys for different personal tastes. The drinks were pretty standard and my vodka and coke tasted pretty good, nothing special but not weak. As with most ladyboy bars all the girls are pool sharks and as you play you often get grabbed from horny ladyboys but that is part of the fun.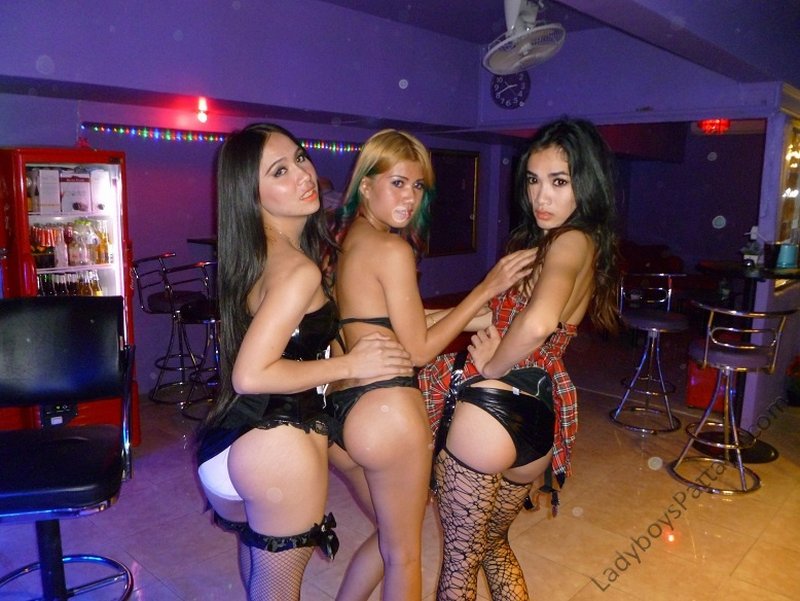 The bar is pretty private since you slip into a side alley to get to it. Once you are inside, not to many people are going to know that you are there. I believe it is a place where you can take fun photos more freely as well. The girls seemed to be open to it and I am sure a few drinks for them would make them get even a little wilder. The place also has some fun parties for birthdays and special events and is fast becoming one of the new hot spots for ladyboy fans. Some ladyboy you might recognize that used to work at other bars or even a few on the Internet. As I said there was a wide range of ladyboys to play with.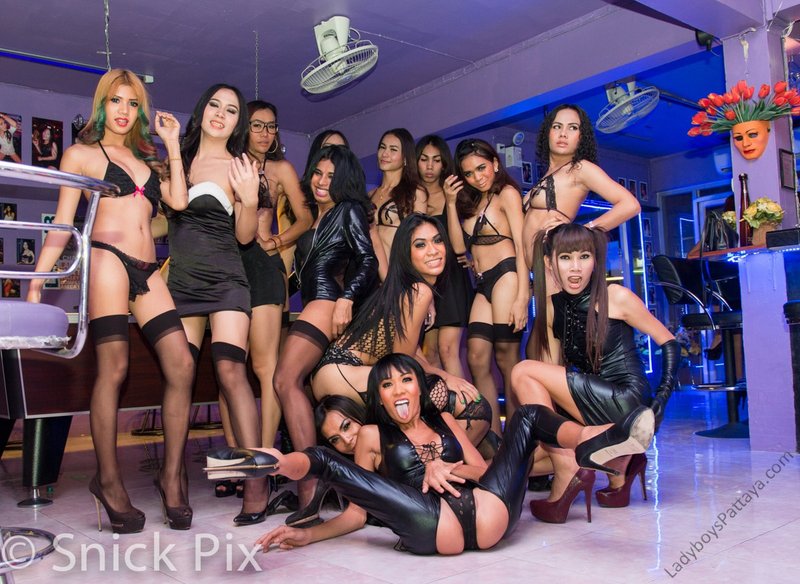 I enjoyed Check In Bar very much and it is open quite late as well. You could probably stay there until the sun comes up if you were still buying drinks. I think the ladyboy told me it opens around 4pm but not all the ladyboys will be there at that time, I am sure around 7pm and later they will start to flow in. It is a wild and fun place and if you love ladyboys you should check it out. Going alone might be a little much for the rookie at first but you can isolate yourself more towards the front to keep from getting overwhelmed. I would definitely recommended checking this bar out, it is the type of bar you might not want to leave, well at least until you picked your ladyboy to go with for the night!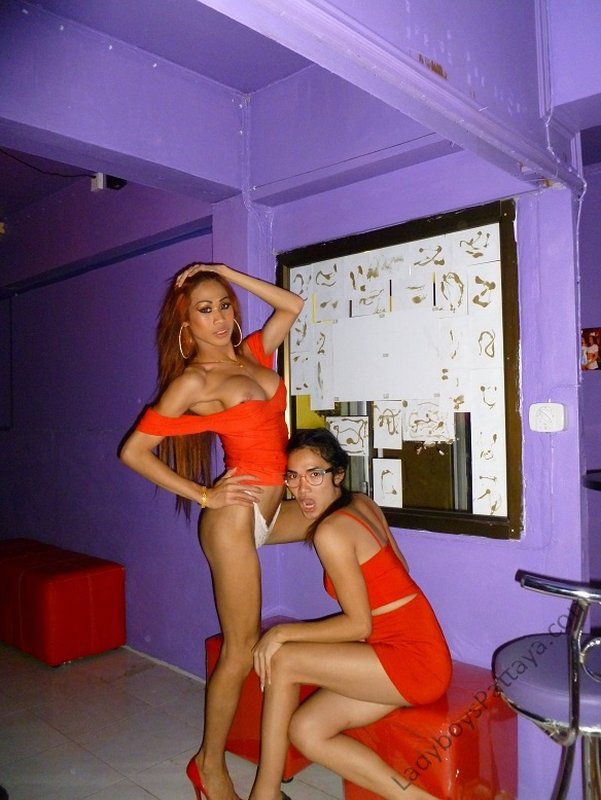 Photos from Ladyboys Pattaya