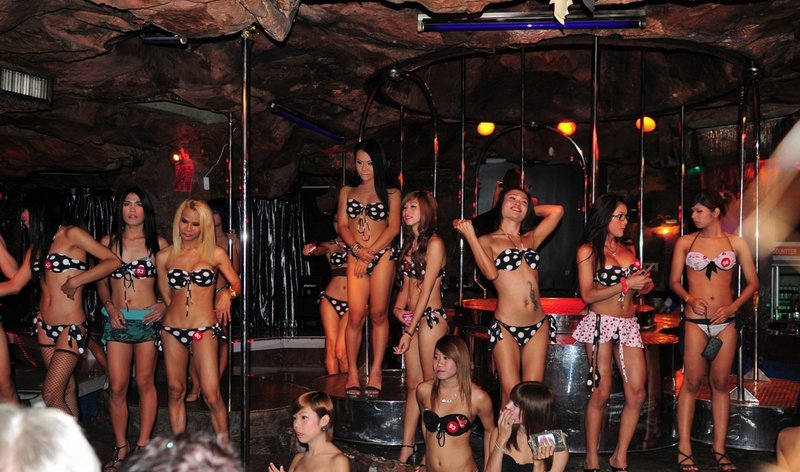 Cascade Ladyboy Bar Bangkok
Cascade Ladyboy Bar in Bangkok, Thailand is actually my personal favorite of all the Ladyboy Go-Go's and bars in the whole country. Not everyone will agree with my statement but for overall quality and selection you really can't go wrong. Cascade is located in the sex district of Bangkok in a complex called Nana Plaza. Nana Plaza is made up of several bars and Go-Go's consisting mostly of girls and ladyboys. Cascade is located towards the back right of the complex on the top floor. It is practically in the right hand corner and you almost always see ladyboys standing or sitting around the front. Every Taxi driver and hotel clerk will know where Nana Plaza is so you will have no problems finding it, there is also several hotels around the area.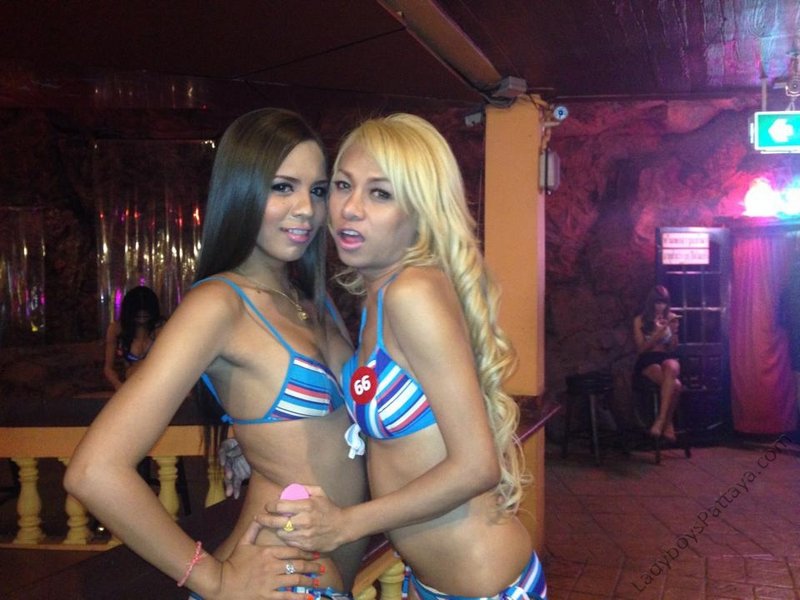 When you go inside the bar you will be blown away by the number of ladyboys they have to offer. Cascade has a huge dance stage with usually several ladyboys dancing in bikinis, hanging out in front of the stage or in the seats with customers. Cascade has a bit of a Colosseum feeling too it as there are multiple levels of seats that surround the dance stage from the front and along the sides but not really along the back. The girls are all numbered as well so if you see one you like you can either ask a Ladyboy or one of the staff members that you would like to meet her and buy her a drink. You might also be swarmed when you go into the place by ladyboys trying to get you to pick them right away. If you do not take a Ladyboy right away there will be a lot of them staring at you from all over the bar trying to get your attention so they can join you.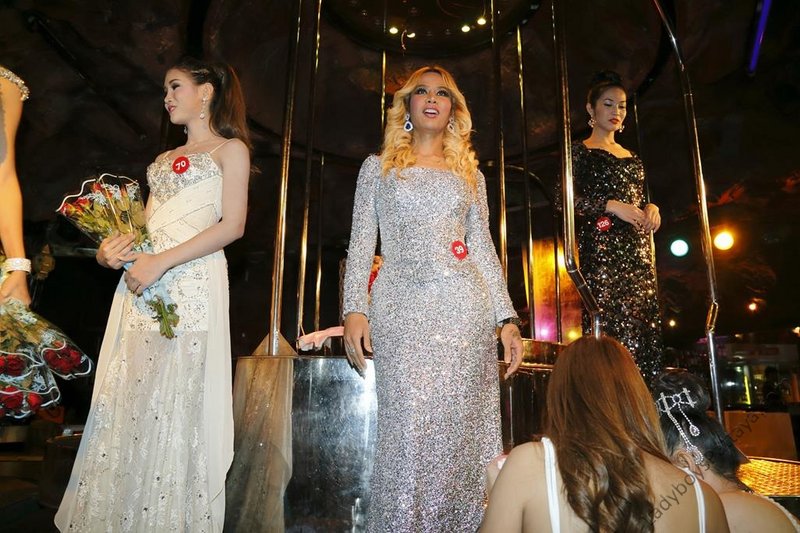 As far as selection goes you will have a lot to choose from at Cascade. I have seen up to fifty ladyboys in the bar at once and there is a wide range of types. If you are in the mood for a cute young natural ladyboys they will be there, but if you are looking for the more seasoned pornstar type ladyboys she is waiting for you as well. All different shapes and sizes and to be honest it will be hard to leave that bar empty handed if you are on the search for some sexual fun.
The ladyboys are also very friendly and very excited to try to get you to a room for some fun. Most of them are pros when it comes to the sex business, Bangkok is usually like that and they know what buttons to push to get your excited. In fact last time I was there I sat with a few of them and they were showing me naked photos of them on their mobile phones. Trying to entice me into taking them which was a little overwhelming but it is kind of nice to see exactly what I will expect when I see them naked.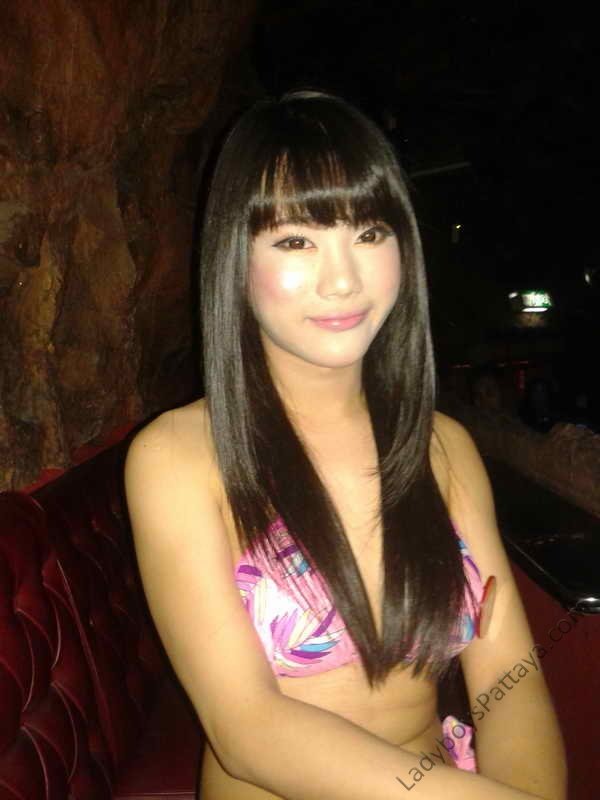 Nana Plaza closes down at 2 AM as does Cascade Bar. Some of the ladyboys will hang around out front of Nana Plaza trying to get a customer, some will go to discos or other bars and of course some will just go home. If you are not in the mood for paying a bar fine you can just wait at the front of Nana Plaza just after 2 AM and pick whatever Ladyboy you want as she leaves the complex, it is an option for some. The bar has typical prices for drinks and bar fines and I have found they have pretty good service. One extra point is the GO-GO also does regular HIV checks on the girls and if they fail they check they are not allowed to work there anymore. Most bars say they do regular checkups but from what I have heard Cascade is quite strict on their testing. However, that does not mean I am telling you to practice unsafe sex, there is still a period of time where HIV is undetectable and of course there are other STDS out there, so use your common sense.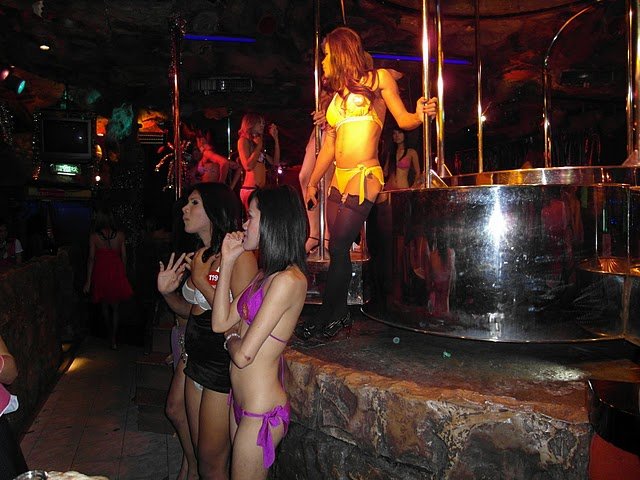 All the ladyboys have to dance at some point and may leave your company to do a dance shift but they will come back when they are finished. The drink bar is located in the back left of the bar and the bathrooms are right beside them. Sometimes there will be ladyboys in the bathroom as well and you might feel some hands grabbing your body or your cock while you do your business, a typical Ladyboy reaction when they see a guy. Personally, I think no trip to Thailand would be complete if you didn't check out Cascade Ladyboy Bar at least once.
There are also more Ladyboy bars in Nana Complex which I will also discuss in future reviews. As for the privacy level of the bar it is actually quite good. Not a lot of people are roaming around the top floor in that area and once you are inside and seated no one will see you besides other foreign guys that are interested in ladyboys and they probably won't be looking at you anyway, your eyes will be focused on all those bikini wearing beauties all around you! Thanks and I hope you enjoyed my Cascade Ladyboy Bar article.