Darkside Ladyboy Bar in Bangkok
Located in Bangkok,Thailand, Darkside is a hidden gem when it comes to Ladyboy bars in Thailand. When I say hidden I do not mean it is that hard to find but it is a little out of the way from the normal areas such as all the Ladyboy Bars in Nana Plaza. Situated on Soi 33 off Sukhumvit Road in Bangkok it is about a 5 to 10 minute ride from Nana Plaza via Taxi cab depending on the traffic. You could also take the BTS (Train System in Bangkok) and get off at Phrom Phong and walk down the Soi as well if you want to avoid taxis or save a few bucks. I read in a few forums how people found it hard to find but I just looked for the Wall Street Pub on the corner then took a right down the little side street and soon found it on my left hand side. Perhaps the people that could not find it were a little tipsy at the time or dazzled by all the lights in the area, there are several girl beer bars around the area as well.
Photos from Darkside Bangkok and Ladyboys Pattaya

I will be honest I have only been to the Darkside Ladyboy Bar Twice. It is not because I do not want to go but I am not often in that area of Bangkok. What I can tell you is I would happily visit it again on my next visit to the area. The Darkside Ladyboy Bar is not a Go-Go Bar but instead a comfortable lounge with a large bar along the wall, stools, seats and sofa space to relax and talk to the Ladyboys. There is also a pool table in the center to play a few games, though it can get a little cramped trying to shoot pool. The bar is well stocked with lots of International choices and they have a music system where you can choose the tunes that fit your mood. They also have a large screen TV for your viewing pleasure. The bartenders are gender girls but are very sweet, understand English well and are quite happy to have you there with their sexy ladyboys. The bar official opens up at 6pm and goes late into the night, I think if you hit the bar after 1 or 2 am though it would have slowed down quite a lot unless there happens to be a lot of foreigners sticking around and drinking.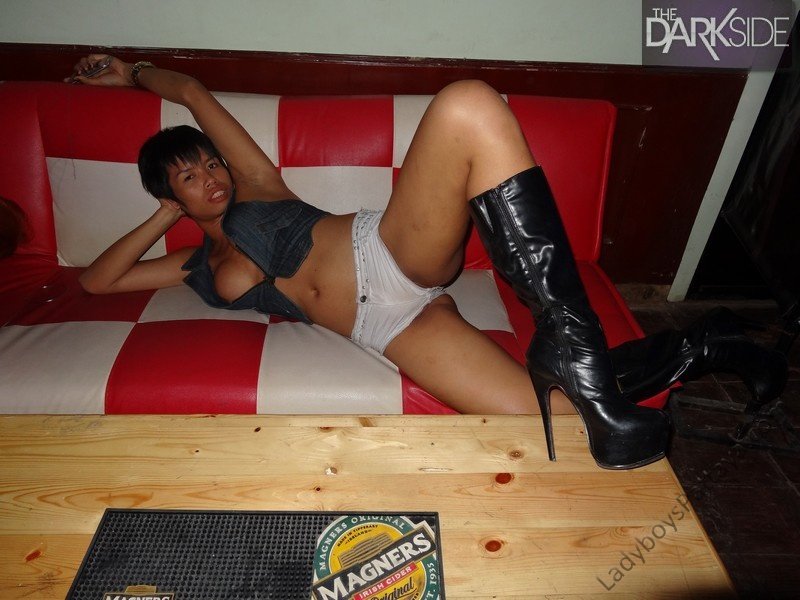 They have a washroom on the first floor towards the back of the bar and have Short Time Rooms for sexual fun just upstairs if you are in the mood to get naughty. Last I heard the rooms were 300 Baht and the Bar Fine for the Ladyboy was 600 Baht which is not a bad price at all in Bangkok. Of course you have the option to go somewhere else if you so desire such as another hotel, condo or your own place if you happen to live in Bangkok. For those that are seeking privacy you really can't go wrong with this bar. Since it is out of the way and not on the main sex district path it is very discreet and you can slip in and out of the bar with little notice, probably one of the best for privacy levels.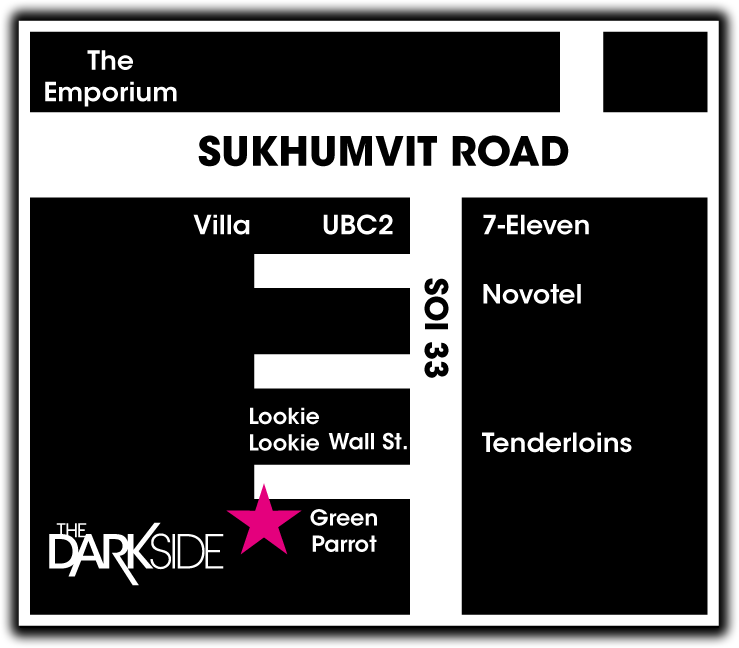 When I went there were a few foreign guys in the bar already, looked like regulars and about 8 ladyboys. We sat at the bar and ordered drinks from the friendly bartenders. Talked to a few sexy ladyboys that were more than happy to sit on my lap and even played a few games of pool. I found it was a nice selection of ladyboys all with their own unique styles. From the natural younger Ladyboy to the more seasoned Ladyboy with big breasts and higher the high heels. They were all quite friendly, though one of them was a little aggressive with me which I am not a fan of but it is something you have to expect from time to time. For the most part the ladyboys were friendly, not to aggressive, willing to be in photos and generally sweethearts. The owner was not there the night I was there or at least he has stepped out but I heard he is also very friendly and will gladly have a drink and chat with you. It is a very friendly atmosphere and a nice step away from the craziness of Nana Plaza or Soi Cowboy.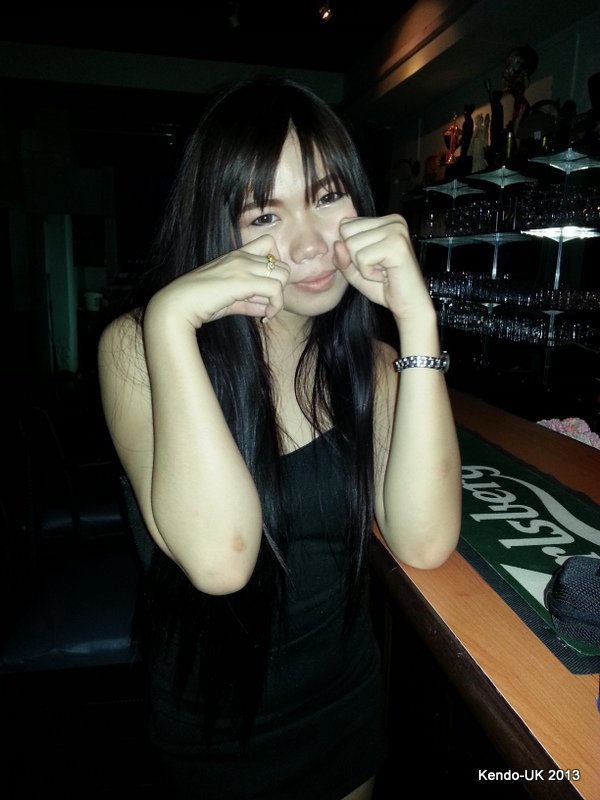 Sometimes you just want to get away from all the Go-Go Bars and tourists and just sit back and relax with a beautiful Ladyboy. This bar offers exactly that and is a great choice to calm things down a bit but if you feel like partying I am sure a few friends and a few Darkside Ladyboys could result in an exciting time at the bar as well, I just believe it is more of a lounge area most of the time. I enjoyed my time at this bar and suggest you check it out, it might not have the huge selection of ladyboys like a Go-Go like Cascades but there are still some pretty faces and I am sure you will be interested in a few of them.