Sensations Ladyboy Bar
Sensations is located on Soi Buakhao Street Pattaya, Thailand. It is in a beer bar complex called Action Street which has a number of bars featuring a lot of ladyboys and gender girls. If you are coming up from South Pattaya the bar complex is on the left hand side. Once you enter the complex, Sensations Ladyboy Bar is located in the middle towards the back of the bar. It is an open bar meaning there are no walls but it does have a roof in case it is raining. The bar has a large bar with a good selection of spirits to enjoy as well as a television set above the bar. There are a number of bar stools around the bar. You also have a sofa and more bar stools along small tables in front of the bar and right in the middle of those tables is a single pool table.
Photos from Pattaya Ladyboys Forum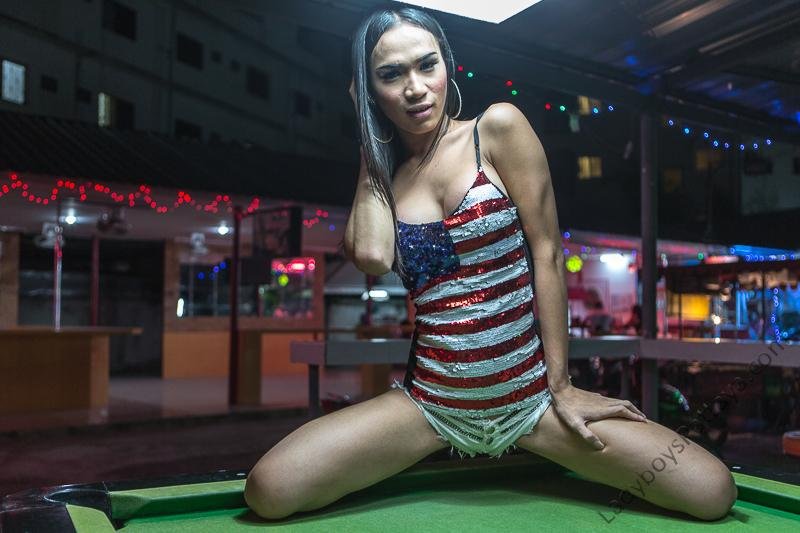 The bar is quite popular with Ladyboy fans and it has some very attractive Asian Transsexuals working there. The bar has become quite famous as it has appeared on a documentary series in the United Kingdom about ladyboys. The owners are a very friendly foreigner and his Thai Ladyboy girlfriend which are the stars of this show. He is quite open with his love for ladyboys and is often at the bar talking and having a drink with customers. Do not worry, the documentary cameras are not there every day if you are worried about being on television and even if they were in the area shooting I am sure you can just bypass the bar that night if you would rather be more private.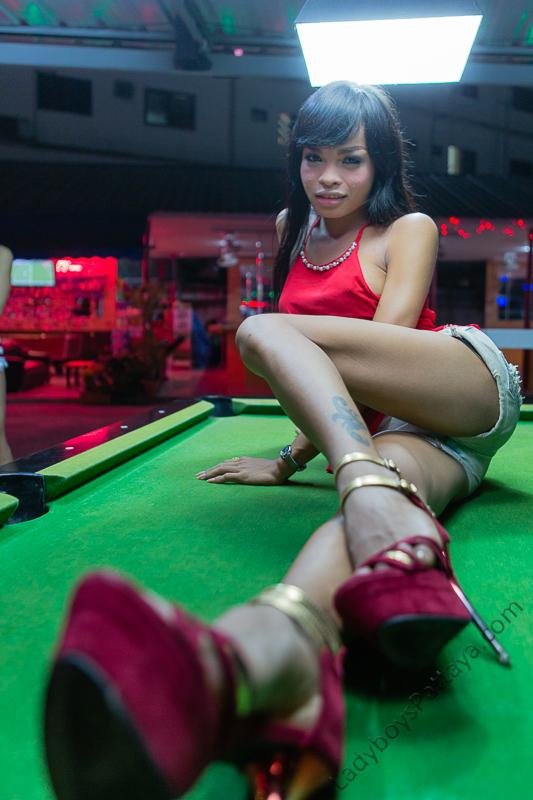 For the most part the bar has a very friendly atmosphere opening early in the night and closing usually about two in the morning though I have noticed in the past if it is not busy it will usually get pretty quiet around midnight as the ladyboys go off to search for customers elsewhere. The ladyboys are very friendly and some of the most beautiful ones in Pattaya work here in my personal opinion. They are mostly pro ladyboys and know the score but from what I have seen they are very sweet for the most part and are not afraid to have a lot of drinks and get the party started.
Sensations often has fun parties such as Ladyboy birthdays, holidays or special events. Sensations Bar often has promotions and many local Ladyboy lovers enjoy making this one of their stops during the night. The prices of the drinks and for the ladyboys are usually pretty standard and a game of pool I believe is only 20 Baht per game and many of the ladyboys will gladly play with you, though most of them can be quite skilled so expect to lose but it is all in fun. The bar itself does not have a washroom but the complex does. Just a short walk to the back left of the complex is a washroom that will cost you 5 Baht to use, any of the staff can show you if you can't find it.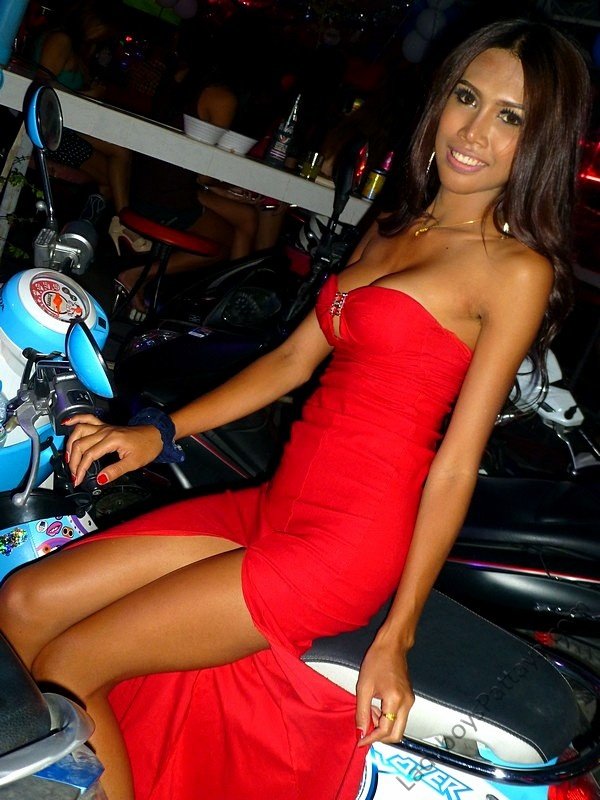 This is not a GO-GO bar so none of the ladyboys are required to dance but after a few drinks it is not unusual to see a Ladyboy dance on the bar, on chairs, the stripper pole or just right in front of you to get your attention. Also, you might see a few breasts make their appearance as well, ladyboys can get a little wild and I am fine with seeing a little nudity as I drink my beer. Sensations Bar has also been involved in the Ladyboy Volleyball Tournament that has happened for the last two years and plans for a third. A fun day event to support charities and to give Ladyboy fans a chance to see these girls have some fun in the water in bikinis followed by a dinner and gala event. Just goes to show that the owners are very invested in the Ladyboy lifestyle.
Each Ladyboy is quite unique and all come to the bar in their own outfits and personalities. Often other ladyboys visit the bar as well, perhaps friends from Bangkok or just some freelancers with other customers or own their own. If you need a change of venue then Action Street has a few more bars with ladyboys and all girl bars, though Sensations would be the premiere Ladyboy bar in this area. The privacy level is pretty good since Action Street is in its own complex and the bar is towards the back, there is not a lot of tourist traffic walking by the bar, for the most part most of the foreigners you will see love ladyboys just like you so you can relax and take it easy if you like to keep your Ladyboy lifestyle private.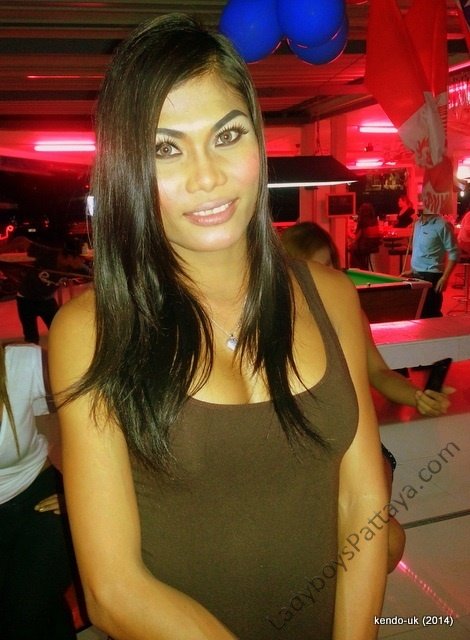 So to summarize Sensations Ladyboy Bar is a fun night out. The ladyboys are sexy, friendly and the atmosphere is quite good. I have never found the ladyboys at this bar to aggressive and the staff and owners are fantastic people. Sensations Bar really is one you should check out if you make it to Pattaya, I personally would not go to late as I mentioned above this bar can get pretty quiet after midnight if it isn't a busy night. There is no rooms connected to the bar but you are on a very popular bar street and the Ladyboy will be quite knowledgeable of where to go to have some fun if you rather not take them back to your condo or hotel. Also, there are always motorcycle taxi drivers in front of the Action Street Complex and several small trucks called Baht Buses drive up and down the street that you can hop on and move to a new location.