Famous Ladyboy Bar Pattaya
As Of Early 2014 Famous Bar Is Now Closed But Has Reopened A New Location And Been Renamed Lita Bar.
Before I begin on the post about Famous Ladyboy Bar I wanted to let everyone know that this bar is rumored to be closing in February of 2014 and will reopen as Lita Ladyboy Bar at an undetermined location. Though nothing has been confirmed at the moment and the bar continues to operate as normal. When there is new updates on the status of Famous Ladyboy Bar I will of course let everyone know as soon as possible. Famous Ladyboy Bar is probably a bar that is not as well known to the regular Ladyboy newbie tourist.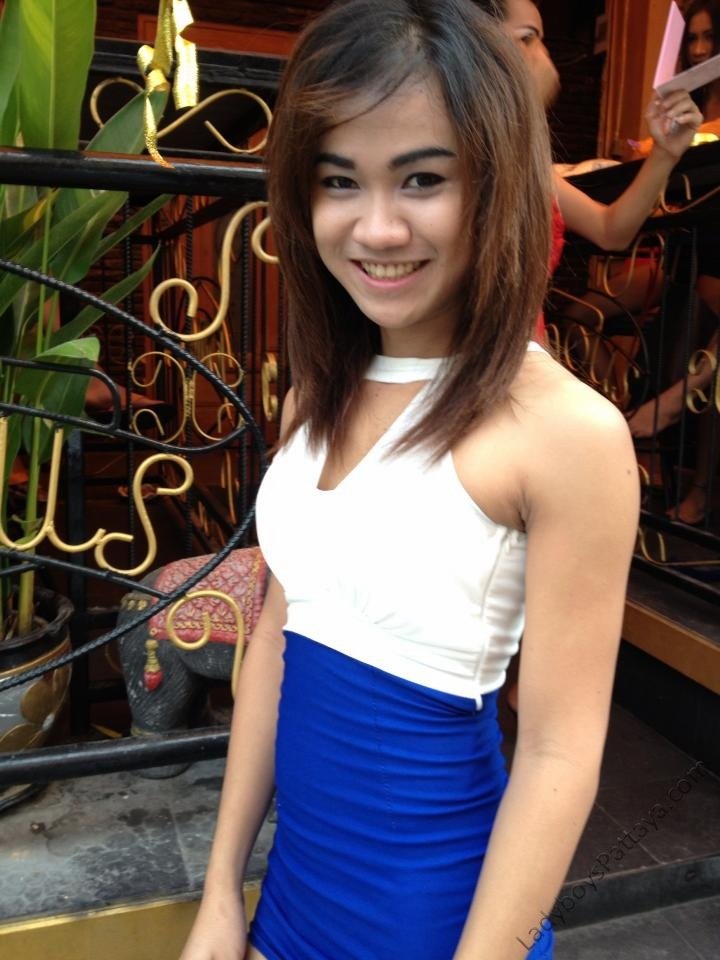 If you are coming in from central Pattaya, you take a left at the VC Hotel on 2nd Road, close to the end of the famous Walking Street area. Famous Bar is located close to the end of Soi VC on the right hand side. It is the only bar that you will see a collection of ladyboys out front so it will be hard to miss. From 2nd Road it is about a 5 to 10 minute walk up the street or a minute in a vehicle. You will pass a number of massage shops, bars more catered to the Indian tourist and a few gay karaoke type bars, but no worries you will not be bothered.
Usually, if the bar is not busy or if the Ladyboy does not have a customer you will find her outside the bar sitting at tables with stools. From there they can grab the tourist attention as he walks by. If it is really busy then most of these ladyboys will be inside. Once you enter the establishment you will see the bar on the right hand side and a few stools in the area. From my experience if it is not busy you will find a lot of the ladyboys will follow you in hoping you will buy them a drink and get things started. Besides the bar, they have a bathroom just past the bar on the first floor then you can climb the stairs to the second level.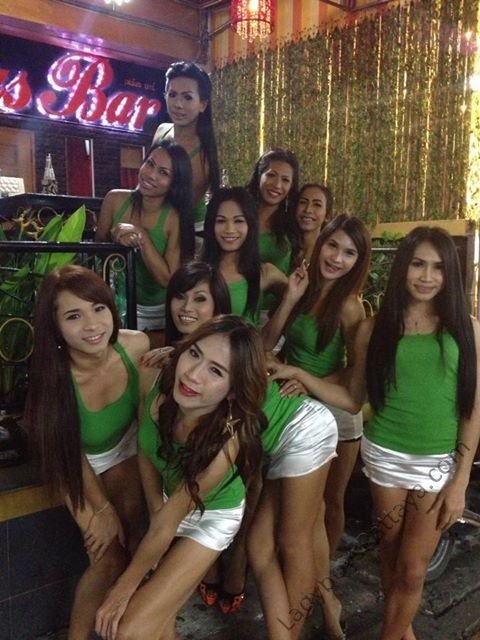 The second level has a little lounge area room that has a sofa, another bathroom, sound system and a pool table. You can play pool, drink and listen to music with any ladyboys you invite upstairs. They also have a big balcony with a couple of tables and chairs to the right of the lounge if you feel like you rather be outside, not much of a view except perhaps seeing people walking back and forth on the street below. Upstairs also has some short time rooms if you are in the mood for some sexual action. The rooms from what I have seen are small but kept pretty clean with a small bathroom to freshen up. For a short time room I would consider then average, nothing amazing but also not a dump.

Famous Ladyboy Bar is a hit or miss bar for me. Sometimes I absolutely love the bar and have a fun and other times I want to get out of there as fast as possible. Usually, I have the best time when I am with friends or if the bar is moderately busy because I find the ladyboys at this bar can get quite aggressive. The times I have gone alone and the bar was close to being empty I would have to fight off 3 to 8 ladyboys trying to get their hands in my pants and deal with a lot of drama when I finally picked one i wanted to talk with. This bar does not seem to get a lot of outside promotion so it is often not that busy and the ladyboys are really anxious to find a customer and that can be a bit overwhelming at times. The bar usually closes about 2am officially but if the bar is busy they will simply close the door and keep the party going. I have stayed there well after 4am before but have also arrived at midnight to see that the bar is closed. I would suggest checking it out between 8 and 11pm to see what kind of action is going on.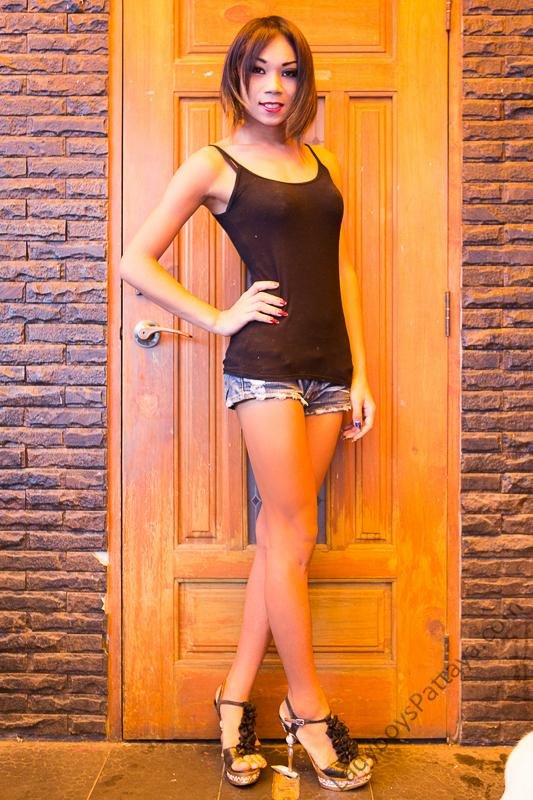 The bartender is pleasant enough and the prices for drinks are pretty standard for the most part. I do find from past experience it is one of the only bars that can be out of stock for certain drinks on a regular basis. Not the end of the world for me but if I am drinking a particular drink during the night it be nice to continue that. The ladyboys themselves are a lot of fun for the most part. They have a range of different types of girls from the young natural newbie Ladyboy to the seasoned professional. It can get a little wild in this bar, especially upstairs while you play pool. The ladyboys will do sexy dances, play with you and also clothes coming off is not an unusual site and happens quite often. In the past I have usually seen about 5 to 10 ladyboys working in the bar at any given time.
One thing I do not like about the bar is the ladyboys or the owner I am not sure have a love for Cats and they are often all over the bar, such as sleeping on a stool, walking by your drink on the bar or upstairs by the pool tables. I am actually a cat lover so that does not bother me, what does bother me is this bar has also been known as the Cat Piss Bar because the smell of cat pee is all through the establishment which can turn you off. I hope if they move to a new location the cats will not join them.
So to summarize I do enjoy this bar when I am with a group of friends or if the bar is busy with customers very much. The ladyboys are friendly and they have a nice selection to play with. If the bar is not busy and I am alone I do find the bar a little too much to handle. The ladyboys get very aggressive here and for a guy that likes to relax it makes me want to leave quickly, something a newbie fan might not be able to handle. If you are coming to Pattaya, I would suggest checking it out for sure; I might not make it my first bar or at least find some Ladyboy fan friends from the forums if you are alone to have a wing man, unless you love aggressive ladyboys all over you. The short time rooms are a bonus on site but you can take them to any short time room in the area or back to your hotel or condo, the ladyboys are pretty easy going once you commit.
By the way when the bar does close in the night time often a lot of the ladyboys that work there will head down to Walking Street and work the street for a couple more hours in hopes for a customer. If you had a ladyboy in mind that you missed at the bar you might see her on a stroll down this street if she wasn't taken by a customer already that particular night.