Fantasy Lounge Ladyboy Bar is a relatively new establishment opening in late 2013 but is already become quite popular with the Ladyboy fans in the area and tourists coming to check out the sights. It is located on the street called Soi Buakhao which happens to be a popular area for finding ladyboys as Pook Bar, Baby Boom, Sensations and more are either on this street or on side streets connecting to it. Fantasy Lounge however is directly on Soi Buakhao and it is just past the Pook bar perhaps a 2 minute walk down to the left. It is about the same to Baby Boom so 3 ladyboys all within striking distance are available to you.
Most photos on this post from Ladyboys Pattaya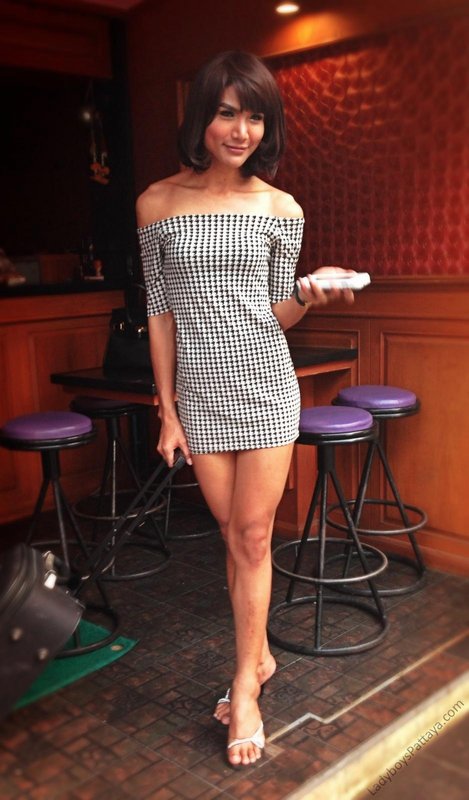 You can also see Fantasy Lounge if you are coming up from Soi Honey from 2nd Road, it will be directly in front of you when Soi Honey merges into Soi Buakhao. Soi Honey also has a few ladyboys roaming around and is a popular naughty massage area with some Beer Bars as well. Fantasy Lounge when you first enter you will no doubt see a number of ladyboys standing and sitting out front of the bar.
They are trying to get the attention of men walking by and if you decide to man up and enter the establishment if you gave eye contact to one of them she is sure to follow. There is also usually a few Freelance Ladyboys (Ladyboys that work the streets) that might be roaming around the front of the bar as well so it can get quite crowded with sexy babes blocking the entrance. For the newbie to ladyboys that might be a little too much to handle but the ladyboys are in good spirits if you work your way in.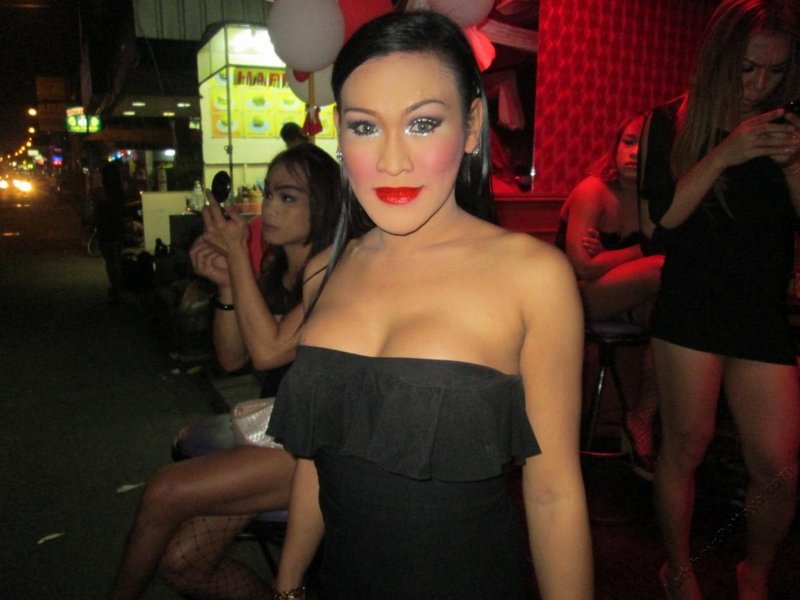 Inside Fantasy Lounge is some tables and chairs closer to the front where you can get more of a view of the street while you sit and drink with a Ladyboy but if you want to be more private you can work your way farther into the bar. Farther in there is a bar to serve drinks on the left hand side and some benches and tables that run along the wall on the other side of the bar. There are also some stools directly at the bar as well. The bar is rather dark for the most part with a pinkish type lights that radiates throughout. There is a bathroom towards the back on the left hand side and they do have short time rooms upstairs for those that want to get naughty on site. I have not seen the short time rooms myself but I hear they are standard and about 300 Baht to rent.
The ladyboys themselves is a mixture of very cute feminine ladyboys to your more professional Ladyboy with big breasts, hips and  a highly sexual energized attitude. I do not know how many ladyboys officially work there but the times I have visited, there has been about 10 ladyboys give or take a few. I also hear that it is not unusual for ladyboys from other bars or freelancers to be out front or inside as well. The bar is quite private once you break through the barrier of ladyboys in front but you will obviously been seen doing that by a few people. Don't worry though as this is another sex district area and there are lots of guys on the hunt for sexy girls and ladyboys to play with. The times I have gone and bought a Ladyboy a drink I enjoyed myself but the ladyboys do seem overly aggressive to get me to go upstairs for sex. Even the times where I have told them I am not in the mood they keep on working on me to get me upstairs, but hey that is part of their job. I get more of a working Ladyboy feeling to them, I know they are all working ladyboys but sometimes it can feel more like business then fun.
The prices for drinks, rooms, and the ladyboys are pretty standard for the area and the bar officially closes probably around 2am but it can stay open for much longer especially if there are a lot of customers. Much like Pook Bar it is not unusual to see the ladyboys outside even after the bar is closed hoping for some more customers to take them for some sexual fun. I am not sure if there is an official staff, the last couple of times I was there a Thai man was in charge of serving the drinks and usually the ladyboys act as the hostesses, asking if you want a drink and usually asking if they can have one as well. This bar is not a Go-Go so girls are not required to dance, any dancing will be just them having fun and there is no pool table for those that enjoy shooting some games to lighten the mood.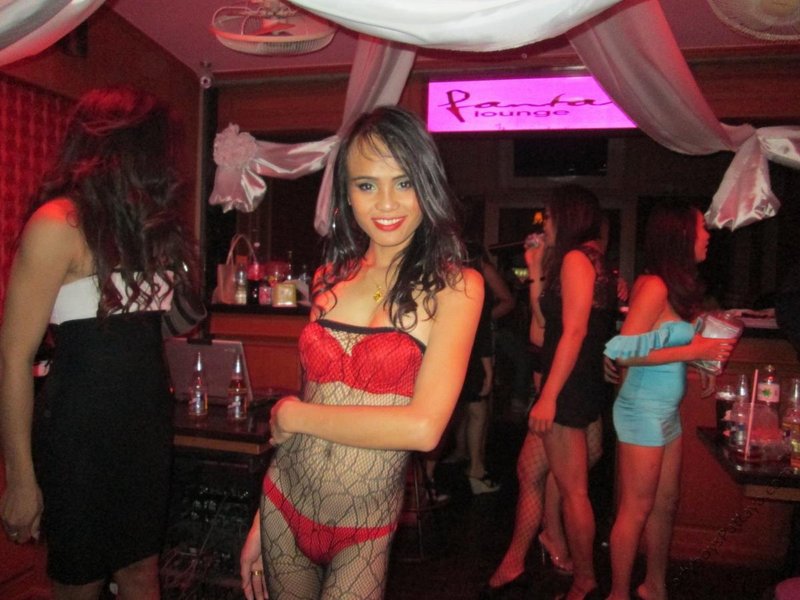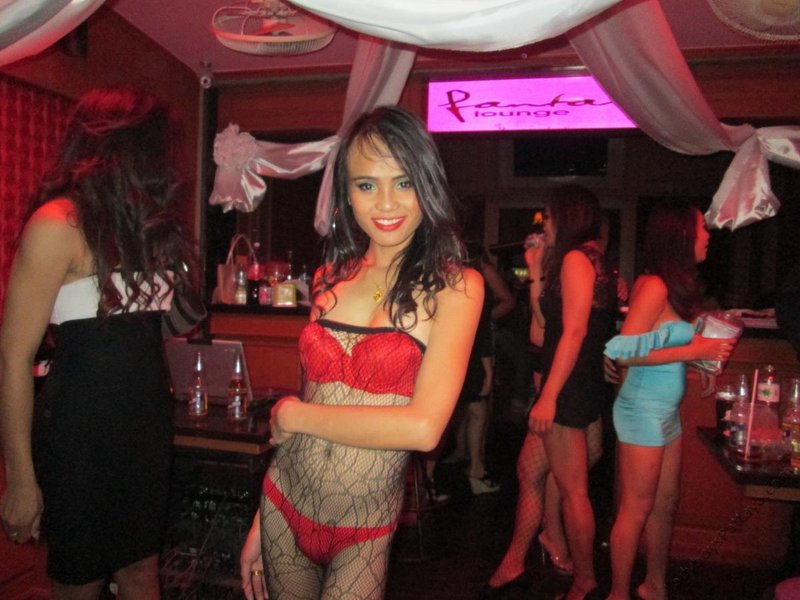 Overall I have enjoyed my trips to Fantasy Lounge Ladyboy Bar. I will admit I am not a big fan of breaking through the initial wall of ladyboys to get inside but after I conquer that I am usually in good spirits. There really is nothing unique or special about the bar decor just the lovely ladyboys is what keeps this place hoping and I am cool with that!