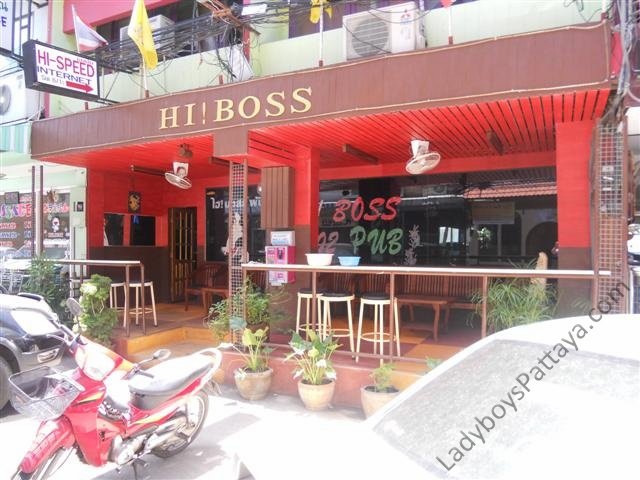 High Boss Ladyboy Bar Pattaya, Thailand
Hi Boss is a Ladyboy bar located on Soi 6 in Pattaya, Thailand. Soi 6 is a well-known sex district area which features several girl and Ladyboy bars along a small street with a couple Go-Go bars as well towards the end. Hi Boss is located on your right side just about a 1 or 2 minute walk up from the beach side. Hi Boss is a small bar and you might not even notice it unless you are really looking for it so look for the sign, if you reach Pook Bar then you have gone too far. Inside of the Hi Boss Establishment you have a bar on the back right wall, stools in front of it and a couple sofas like chairs along the front. There is also a pool table towards the back wall in which you can play pool with the ladyboys. I am afraid I do not have a lot of photos for the bar, it really is a bar that most people don't really go inside for drinking but more for just picking up a late night ladyboy. Next time I am on vacation I will stop in and try to get some more photos.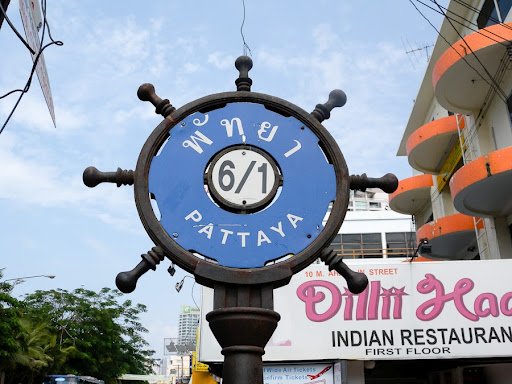 Hi Boss is not exactly the cleanest or best well run Ladyboy bar in town. The bar is kind of old and falling apart and the bathroom is in terrible shape, in fact there was nowhere to wash my hands last time I was there. I had to wash my hands in back of the bar and of course no soap at the time. Hi Boss is kind of well known for being more of a dirtier Ladyboy bar, or at least more than average. The ladyboys that work there usually have been around the bar business a long time and I like to call a lot of them vampires, of course not to their face. I call them vampires because even when Soi 6 closes these ladyboys usually stay around the bar in the dark until the very early morning hours trying to get a customer that is looking for a very very late sexual release. You could drive down the street in pitch darkness then from out of the shadows a Ladyboy appears, kind of freaks me out sometimes.
I also find that many of the ladyboys hardly even stay in the bar unless a customer brings them in. They are too busy walking up and down Soi 6 and the Soi behind the bar. If you are walking or driving in that area it is quite common for one of these ladyboys to step out of the shadows and call to you. Asking your for sex, a drink, or just where you are going. All in the hopes that you will stop and show interest in them. Now to be clear I am not saying that all Ladyboys that work at Hi Boss are total dirty whores that are not to be trusted. There are some very friendly ladyboys in that area but perhaps a few more cracked out more ladyboys than normal so be a little more on guard.
Personally, Hi Boss Ladyboy Bar is really not one I like to frequent very often. Usually, when I go it is more on the lines of "let's get crazy tonight and check out Hi Boss, see what vampires are roaming in there tonight." That is usually how it works for me. The bar itself is very private once you go inside and the last few times I went I was the only customer in it. The ladyboys are not shy at all about pulling out their special surprises from under their skirts and showing you the goods. It can be a little intimated to the newbie and even to the veteran in some cases. The bar really is just a little too sleazy for my personal tastes but worth a look see for the fun of it. Some Ladyboy fans enjoy the darker side more then I and more power to them.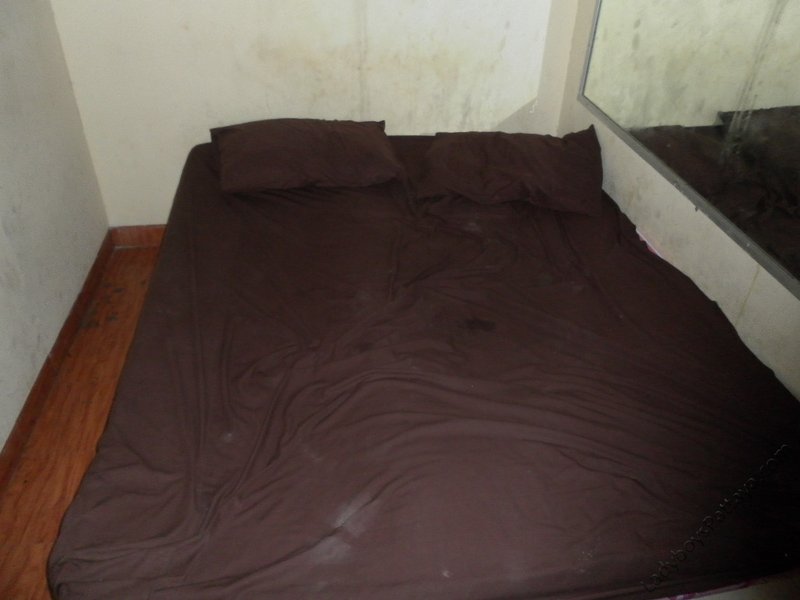 The drinks and prices of the ladyboys is standard but perhaps even cheaper in a lot of cases. They do have a short time room but it is a room that is often joked about on forums about being one of the dirtiest rooms around to have sex in, but being Soi 6 it will not be hard to find other short time rooms to have sex with one of their ladyboys. Hi Boss to me is more of a novelty; you check it out once and then take it off your list. However, if you are in the search for a naughty Ladyboy at 5 am in the morning it might be the place for you, just drive by and listen and watch them come out of the darkness to greet you.