So What Ladyboy Bar Soi 6
So What Ladyboy Bar is in Pattaya, Thailand on the famous sex street called Soi 6. This street has a very big selection of mostly girl and Ladyboy bars and a few Go-Gos to choose from and So What Ladyboy bar is the one I will be focusing on today. Soi 6 is open quite early with many bars opening around lunch time and it will start to get pretty quiet after midnight with a few people hanging around until 2 or 3 in the morning. So What Ladyboy bar is located on the right hand side of the street about half way up if you are coming up from the Beach.
Usually the Ladyboys that work at this bar will be outside the front of the establishment. They are looking for customers and when they see you they will give their cat calls or strut their stuff. If you catch the eye of one or signal one or more they will come in with you to the bar. If you do not do anything and just walk in usually they do not follow you in but will make appearances from time to time, hoping a second attempt may peak your interest. The bar itself is rather small with a nice bar with some stools,a wall bench behind you and a couple table seats towards the back. You can probably play with the Ladyboy the best in the back seats but you will probably get a lot of traffic of the ladyboys and customers that are going to the bathroom as that room is located outside behind the bar. The bathroom is usually half decent in cleanliness especially for a Soi 6 bar which is in an area for being a little on the dirtier side.
Photos from Ladyboys Pattaya Forum
The music can be a wide range but I find one of the owners is a big fan of heavy metal or rock music and you will often hear that going in the background. They have a little laptop at the bar where you can enter in some tunes if you want to hear something. I have found sometimes they play the music so loud in this place you can't hear the ladyboys talk to you at all, it can be one of the loudest bars I have ever been in. In fact it has made me leave in the past because it was frying my brain and I have a high tolerance to stuff like that.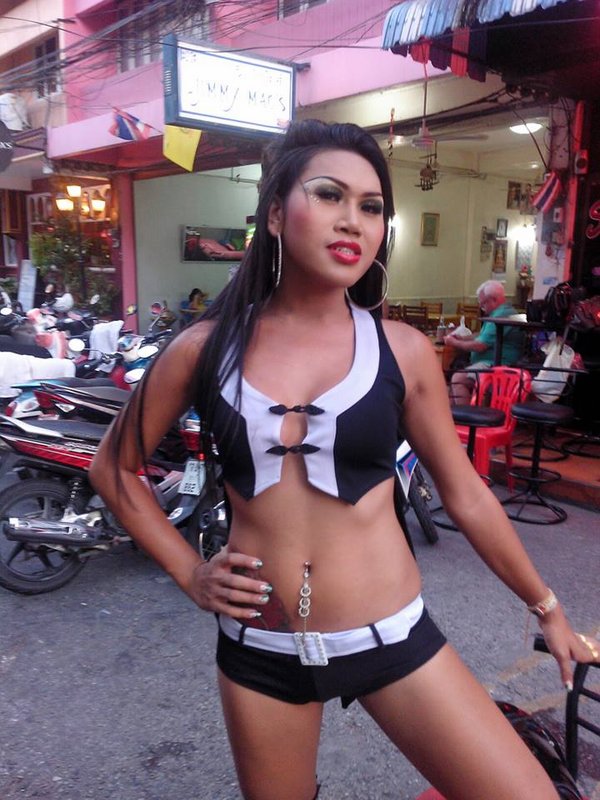 As for the ladyboys in the bar you usually have about 6 to 12 of them at any given time. They have always been friendly and I would have to say they are more of the professional ladyboys, not a lot of fresh new girls but ladyboys that are seasoned and know how everything works. However, they have been very friendly when I have gone in the past, a little aggressive to get you to have sex with them but nothing to overwhelming. If it does come to that then you can go upstairs in their short time rooms to have sex with a Ladyboy or you can go to any outside place that you decide such as your condo or other Ladyboy friendly hotels. The drinks in the bar are reasonable and the ladyboys will drink booze if you ask them too, these days a lot of ladyboys and girls order orange juice when you buy then a drink, I personally like to get them a little tipsy for a little more relaxed fun.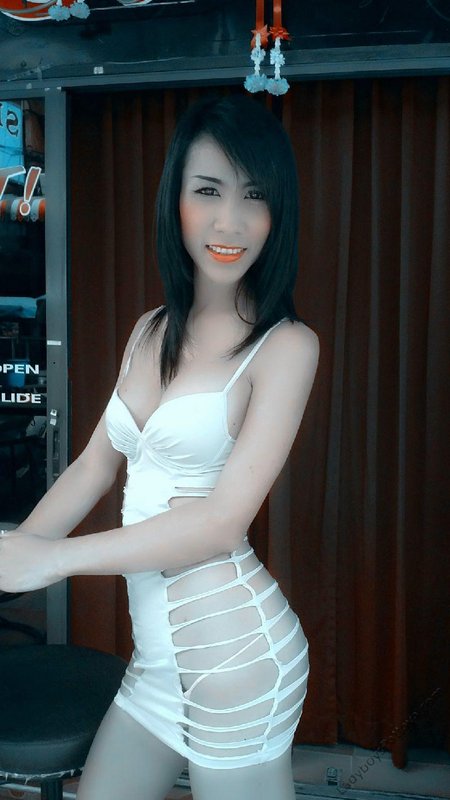 Sometimes the ladyboys will also hang out behind the bar, in the back street of the establishment. That Soi is known for customers driving their motorbikes or just walking and picking up a Ladyboy to have some fun with. Skipping the whole bar scene and just getting down to some sexual business. Soi 6 very late at night has some interesting ladyboys that will appear in the shadows until the early hours in the morning, I often call them monsters or vampires at that point in the night, perhaps a little more likely to find a drugged out Ladyboy or a more dangerous one the later in the night you get so be cautious if you are wondering around very late and keep an eye on your money.
So What Ladyboy Bar can be a lot of fun and they girls are always game for a good time. If you get bored of the bar then Soi 6 has a lot more Asian Tranny bars to choose from so it can be a good starter bar, middle bar or final selection bar. If you are a bit on the shy side with your love of ladyboys then you might not exactly enjoy going in from the front, a lot of people are going to see you but to be honest you will be quickly forgotten and this street is pure sex so everyone knows why you are here. You can slip in from the back of the bar street if you know which door to go to, however you might have to stick your head out of the front of the bar to see the ladyboys if they happen to be hanging out front.
The bar also has the occasional party usually someone's birthday in the bar or perhaps a Ladyboy Forum get together for whatever reason. So to sum up it is a fun place to go, the ladyboys are horny and ready to go and it is a pretty relaxed feeling. If you are looking for fresh new ladyboys that are all natural then you will probably not find it at this bar. The ladyboys here have been around the block and they know how to push your horny buttons!