Ladyboy Water Volleyball is back on for the third year in Pattaya, Thailand on November 1st at the Areca Lodge Hotel. This event gets more popular each year with sexy ladyboys from bars in Pattaya and Bangkok taking part to win prizes, drive the fans of ladyboys wild and of course for Charity. The volleyball events have been very successful in helping many charities and it is great that we can mix up such a fun day and help such worthy causes. The photos included are from years past but will update a new post after the Volleyball is finished this year.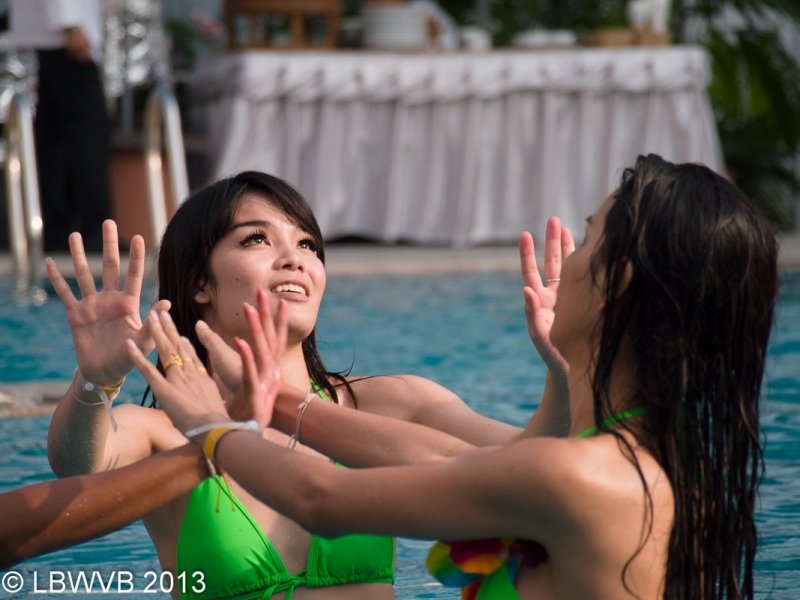 This year there is eight teams competing in the Ladyboy Water Volleyball event, many of the bars you can also see on this site so take a look. This year the babes from these bars are taking part.
From Pattaya, Thailand:
1. Baby Boom
2. Kings Bar
3. La Bamba
4. Sensations
5. StringFellows
6. TJ's Music Bar
From Bangkok:
1. Check In Bar
2. Temptations
3. Cockatoo
I believe Temptations and Cockatoo will be a combined team.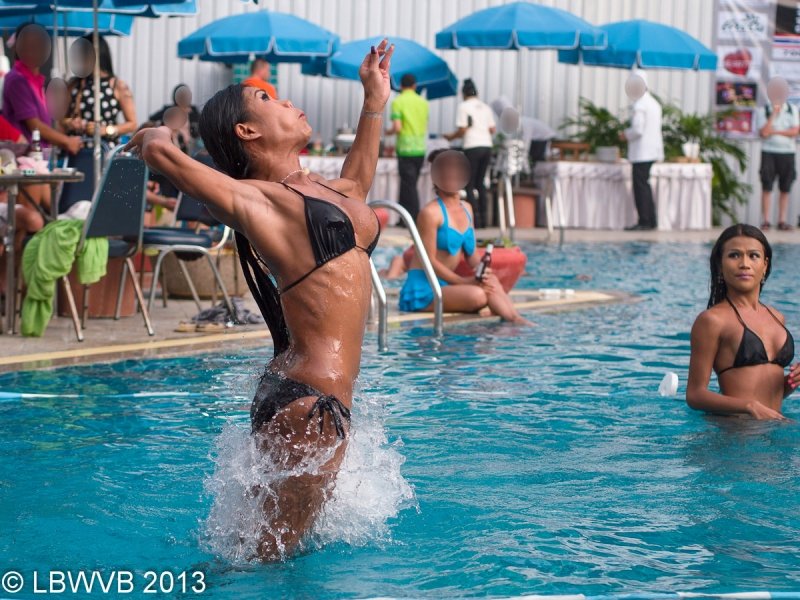 Throughout the week there will be lots of parties at many ladyboy bars. It is a chance to meet like minded people or just keep to yourself and enjoy all the sexy ladyboys. You can sponsor a team for 4000 Baht which is about 120 USD or just buy a ticket for 1500 Baht which is just 45 USD Dollars. This year there is over 60 Ladyboys attending but I have heard rumors that it might be more than 100 ladyboys attending. One thing for certain seeing sexy ladyboys in bikinis is well worth the price of admission and helping much needed charities is a great bonus.
The actually day of the event schedule is as follows:
13.00 – Team Photos with Press/Media
13.30 – Matches begin – Every team plays every other team within their group (2 groups)
16.30 – Final between winners of 2 groups
17.00 – Time to change for the evening
19.00 – Gala/Dinner – Meet the teams
20.30 – Presentations to teams
21.00 – Presentations to Charities
21.30 – Auction/Raffle
23.00 – Visit the Winners Bar or any of your other favorite local bars
This is right from the Ladyboy Water Volleyball official site, please check it out for more information, photos and contact information.  The photos on this post are from that site as well.