Photos Supplied by Ladyboys Pattaya Forum
Ladyboy Volleyball was an event started last year by an individual who enjoys ladyboys and also wanted to bring back the community with some charity work. The main purpose of the event was to set up a fun day of Ladyboy Water Volleyball in hopes that many people from around the world would come and enjoy the event and support a local charity in Pattaya, Thailand. Last year the event was a success and resulted in the help of building a new roof for a school in Thailand. It was very successful and both the people that came to watch and the ladyboys had a lot of fun.

This year was the second time the event was hosted in Pattaya, Thailand and once again it was a great success. From what I hear over 1 million Baht was collected for charity to help clean a water supply in Thailand. The event had several ladyboy bars in the area sign up and compete against each other. The people that came to the even increased from 150 people last year to about 250 people this year which is quite impressive, even the local news was there and were surprised at the success and the well structured day of fun. 1 Million Baht might not seem to be a lot of money in Western Standards as it is only about 30 000 USD dollars but in Thailand standards it is a huge amount and it will go quite far in helping the charity selected this year. It is basically like collecting a million USA dollars in the United States if you were to compare how it work.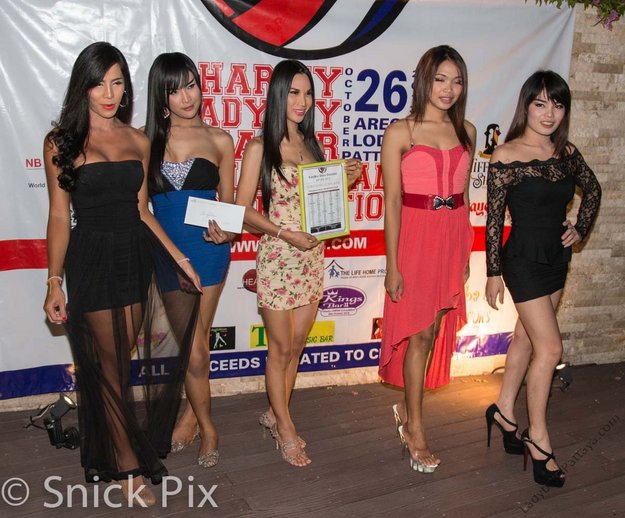 The event also helps show that many ladyboys have very good hearts. Many people in Thailand think ladyboys are nothing but trouble as their hear stories about them stealing or getting in trouble usually with foreigners. However, this really is not the case, the majority of Ladyboys are sweet and quite nice but a select few have given many ladyboys a bad reputation when it really is not justified.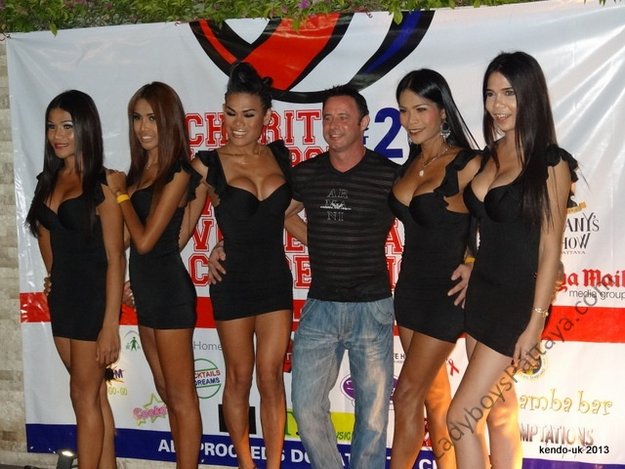 This year Sensations Bar was the winner of the Volleyball beating out La Bamba, Kings Bar 2, Baby Boom and Stringfellows who all had a great time under the sun and playing in the water. After the victory Sensations Bar was awarded a trophy and a Gala for all the guests and ladyboys followed into the night. Many of the ladyboys wore beautiful dresses and a banquet with great food was available to all. There was also an auction where many things were up for grabs including dinners at restaurants and a professional photo album book from last year's event. From there most of the ladyboys went back to their bars for more fun, at least those that have not already been taken for the night from many happy customers.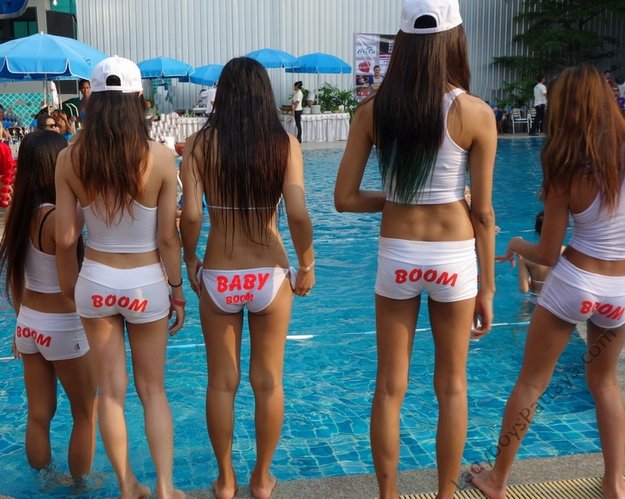 It was great to see such a great event turn out to be such a success and though I missed it this year I got the low down from many friends and some photos from a Pattaya Ladyboy Forum which I think you should check out. I am sure Ladyboy Water Volleyball will continue onto next year and if it all works out it will be even bigger and better than this year for not only the fun but for a new charity that is in need!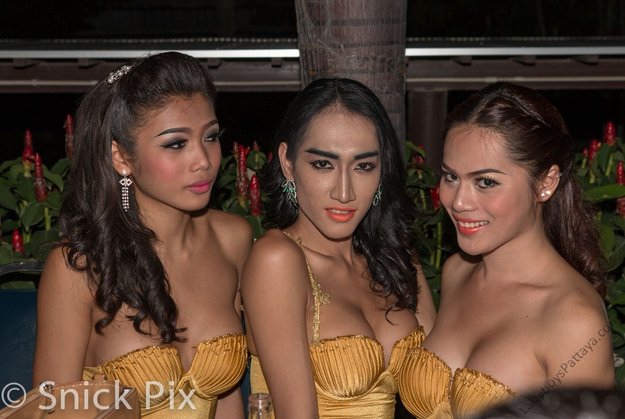 Great job to all the people involved in the tournament and hope I can make it in the following years! I also forgot to mention that before the event there was a party at each of the bars that participated each night. So if you are thinking of coming to the event next year then make sure to come a little early and enjoy the festivities!