I happened to be in Japan on a business trip and decided to slip into Bangkok and Pattaya for a couple of nights to see the Ladyboy action. I was anxious to check out Lita Bar in Pattaya, Thailand as I have not been to this bar before. It is actually owned by the same people that were running Famous Bar that recently closed and moved just off Walking Street, a very popular sex district area filled with girls and Ladyboy bars and Go-Gos. If you are going down Walking Street from Beach Road you take a left on Soi Blowjob and walk about a minute and the bar will be on your left. Most likely a few ladyboys will be sitting out front unless it happens to be quite busy inside.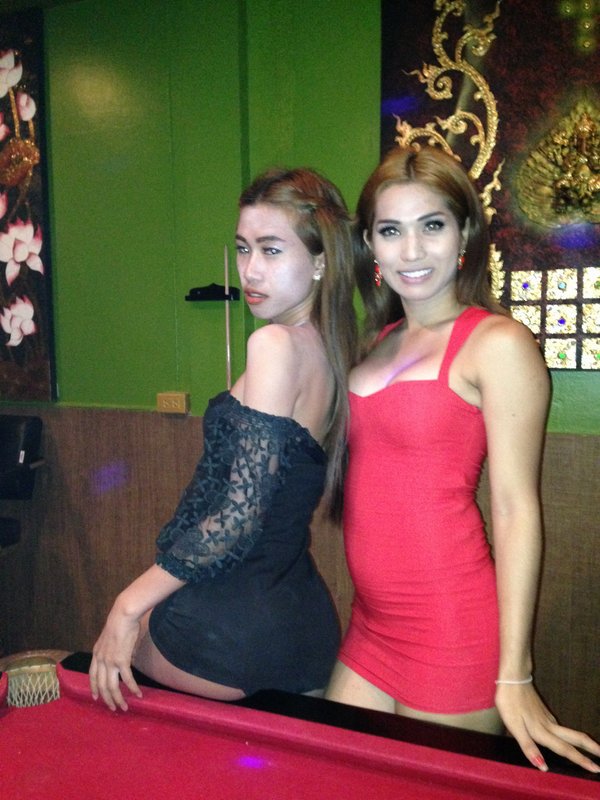 My first impression of the bar was the outside and the inside were a lot like the old Famous Bar that just closed down. You can tell it was the same owner that was running the join just by the decor. I was presuming that the bar would only have a handful of ladyboys but to my surprised there ended up being about 15 ladyboys in the bar while me and a friend of my drank and played pool. Now it was a little late so perhaps some of the Freelance Ladyboys were hanging around I am not totally sure but I must say the ladyboys were very happy to see us. I think it might have been a bit of a slow night and when it gets late in the night the Ladyboy for the most part can get aggressive.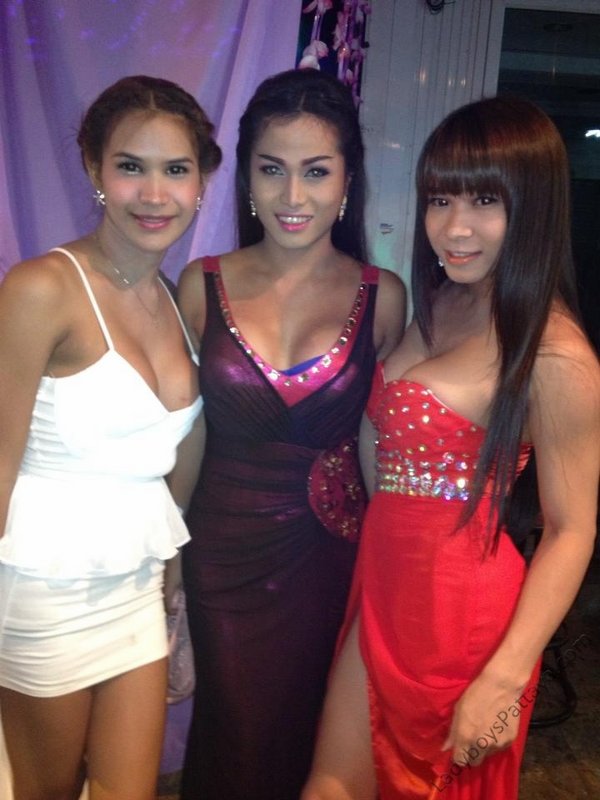 The bar is rather small with a pool table right in front of you when you walk in the door, a few stools around the pool table and the bar towards the back right. It was a little difficult to get a solid game of pool in since the bar is so small you often have to adjust yourself or dodge Ladyboy advances but that is okay I was not really there to play pool, just did it to relax a bit more. The ladyboys for the most part are all quite sexy and friendly and yes they were aggressive at that time. I have seen worse in my day but where you have two people and 15 ladyboys in one bar there is a lot of competition so I can't say it would be like that all the time. I am sure where there are a few more foreign men in the bar the aggressiveness is sure to calm down a bit.
However, I can't say they were all aggressive, some were quite happy to just sit and watch and smile at me when I looked their way. All depends on the personalities of the girls but being that late in an empty bar well I can safely say that aggression will at a higher level. I do not think I could have handled it if I was alone but having a wing man made me feel more relaxed. If I was a rookie in the Ladyboy scene I probably not make this bar my first stop, perhaps check out a more relaxed one first before I hit this one. The bar does have short time rooms upstairs meaning you can take a Ladyboy up for some sexual fun or you can take them out of the bar to your hotel or home. I did not inquire on the cost of the rooms but I would assume somewhere around 200 to 300 Baht would be a guess. I did ask how much the bar fine was and that happened to be 300 Baht to take the Ladyboy out of the bar. As for the price of the Ladyboy herself all I got was the "up To You" answer, though I presume the ladyboys usually expect 1000 to 2000 Baht, perhaps more if you take them all night.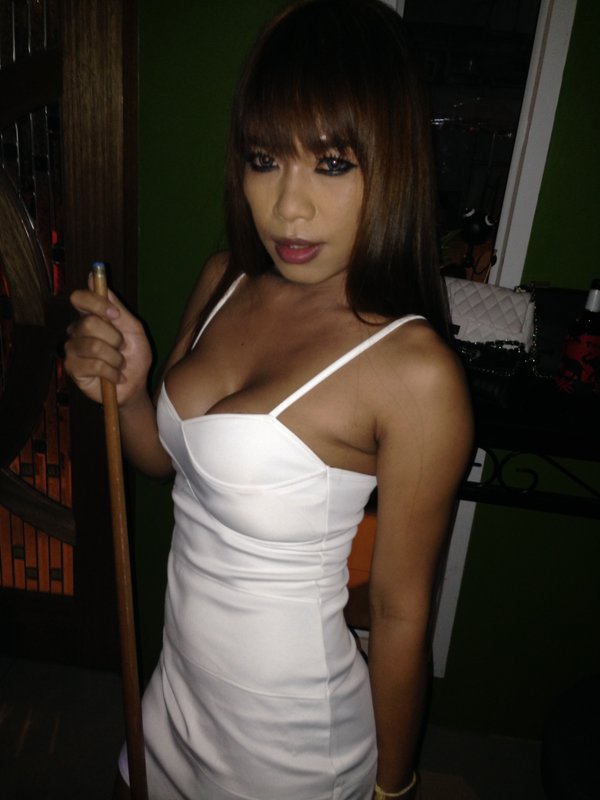 This is one Ladyboy bar that can get rather wild at times if you want it to be. The ladyboys here are known for taking off their tops or perhaps if you are lucky taking out their cocks beside you to touch. Most of them are not shy at all but that goes both ways as some might start trying to shove their hands down your pants. I believe only about 6 to 8 ladyboys actually work in the bar officially but as I said before some freelancers or friends might start showing u as well. Since the bar is not on the main Walking Street strip it is a bit more private. You will still have to walk by a couple open bars to get there but you will quickly be forgotten as you pass. You can also slip in from the back if you slip down from Second Road. Basically when you are on Second Road and you are in front of the McDonalds you can cross the street walk towards Walking Street through the little market and just as you pass a little fish market/restaurant you can take a right and slip in relatively unnoticed. Once you are inside the only people that are going to see you are the customers and they are usually quite busy with other ladyboys. Even if they did notice you they are there for ladyboys as well so they will probably keep things quiet.
It is a bar where you can take photos so if you are not a fan of being in a photo of some foreign guy then posted on the Internet or part of a YouTube video then you might want to keep your eyes open. So there you have it, my initial review of Lita Bar. I had a good time even though I found it a tad aggressive but I am blaming that more on the time of day and the lack of customers. The prices seem pretty standards and the girls are friendly and looking to have some fun. You might even see a few that have been on adult sites before; I recognized one or two from the Internet. I think it is a bar to check out for sure if you were in town but as I said it might be nice to have a wing man.
The photos on this post are from Ladyboys Pattaya and also a few my friend sent me when he visited, so thank to him for adding some fun content to the post.