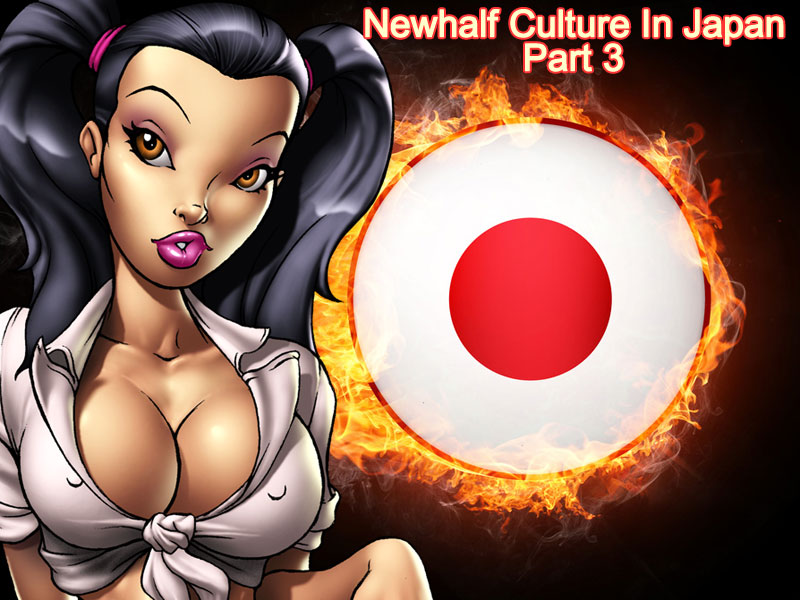 In this third, and final post on newhalf culture in Japan, I would like to talk a little about transsexuals in Japanese society, as well as their portrayal in the mainstream media. Transsexuals are generally a lot more accepted in mainstream Japan than they are in many other countries in the West, and many have gone on to have successful careers in various fields there. While some newhalfs tell stories of getting bullied during childhood due to being different from the other kids, it is almost unheard of to hear of them being attacked later in life. This is not to say that discrimination does not exist, but there are newhalf ladies working in office jobs, IT, and many other positions in Japan outside of the sex industry.
As for the mainstream media, there are a huge number of transsexuals and crossdressers on television and in music there…so many in fact, that it would be impossible to include them all in this post. Instead, I will talk about some of the better known personalities, and from there, you can do your own research for more. Some very famous and passable newhalf celebrities include:
Ai Haruna (はるな愛)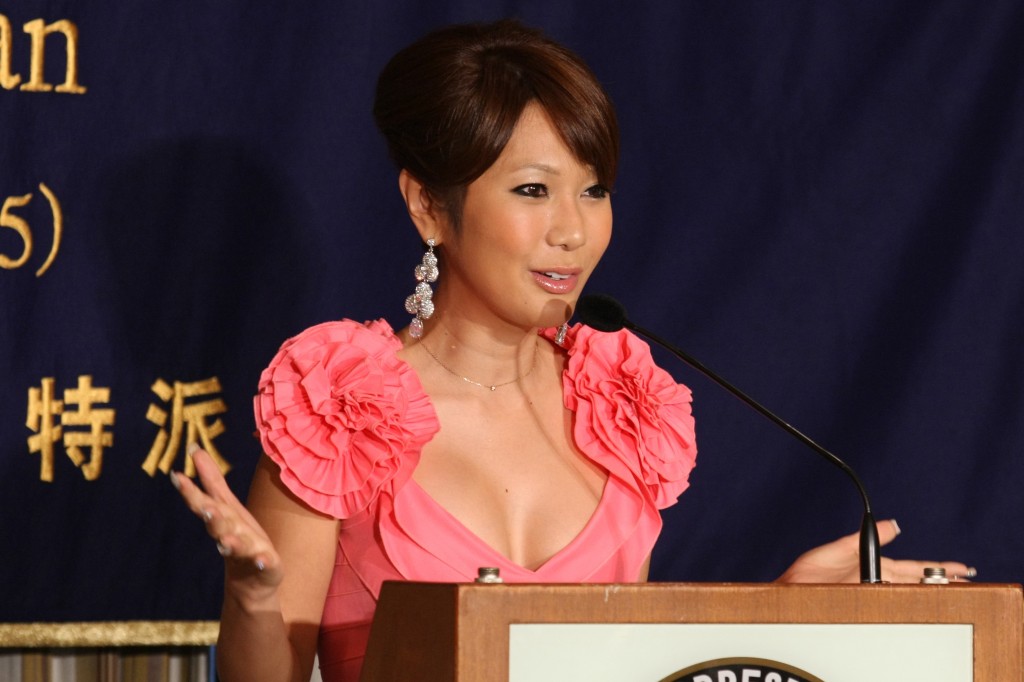 No post on newhalf celebs in Japan would be complete without including Ai Haruna. Not only is she very beautiful, but she is hilarious as well and a quite popular personality on Japanese television. Ai's story of when she told her parents that she wanted to become a woman is a touching one. She said that her mother was very accepting of it, but it was a bit hard on her father at first. Eventually though, he came around, and told Ai that if she's going to be a newhalf, then to be the best that she can be! Ai never forgot this, and it drove her to where she is today. In 2009, she won the "Miss International Queen" transsexual beauty pageant in Pattaya, Thailand, becoming the first Japanese contestant to do so.
Ataru Nakamura (中村中)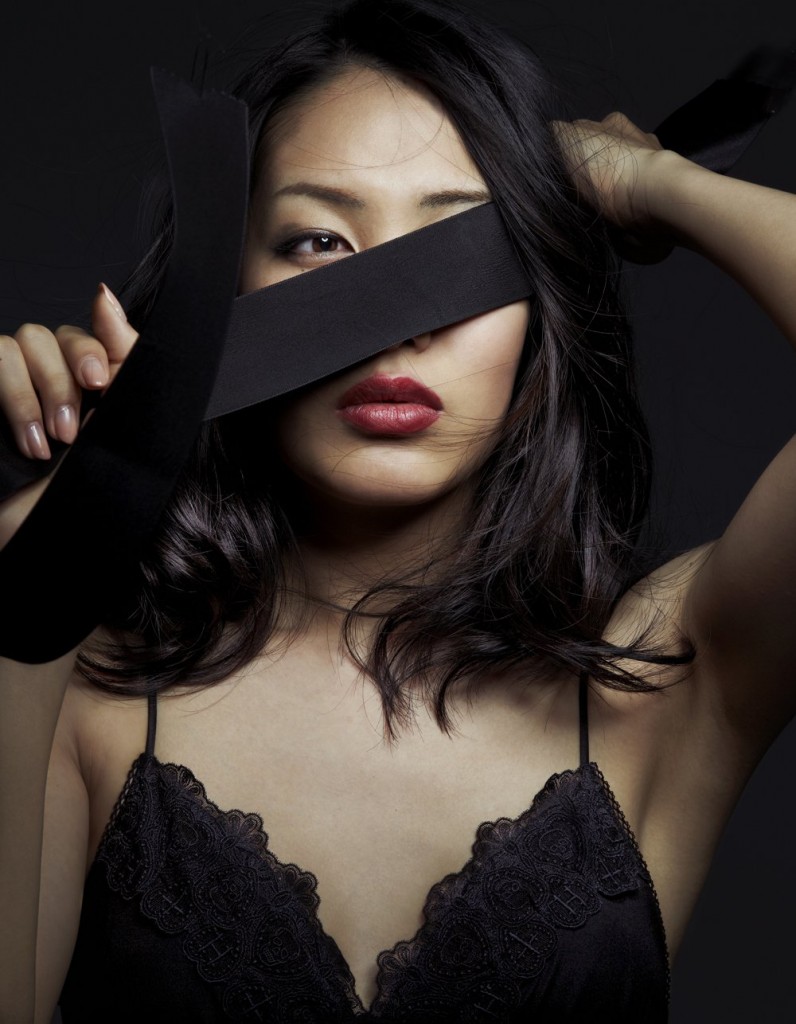 Ataru Nakamura is an artist who is an interesting case, in that she was already recording and releasing music, and nobody knew that she was a newhalf until she came out about having undergone sex reassignment surgery on a radio show interview. She is a very talented musician with a beautiful voice, and she is also quite a passable and pretty girl. Ataru wrote a hit song, "Tomodachi no Uta" (which means "friends song") at the age of fourteen, and has had several other hits since on the Avex Trax record label.
Kayo Satoh (佐藤かよ)
Kayo Satoh is a famous newhalf who was recruited off the street by a modeling agency in Japan that had no idea she wasn't a "girl." She is a natural beauty who has had no plastic surgery on her face, and is definitely one of the top passable transsexuals in the world. Eventually, she came out to the media and told them that she was not born a female…at which point, her popularity in Japan only grew more!
Ayana Tsubaki (椿姫彩菜)
Ayana Tsubaki is another popular newhalf fashion model and TV personality in Japan. Her story is that she entered University as a boy, and then began working in the red-light district of Kabukicho at a newhalf bar. After getting her SRS surgery in Thailand, she changed her registry with the Japanese government, and is officially female there now.
Besides highly passable transsexual celebrities such as the ones listed above, there are also some very famous Japanese crossdressers which I would like to mention here as well. Japan has a history of accepting crossdressers in the entertainment industry, and some of these stars' popularity dates back as far back as the 1950s:
Miwa (美輪明宏)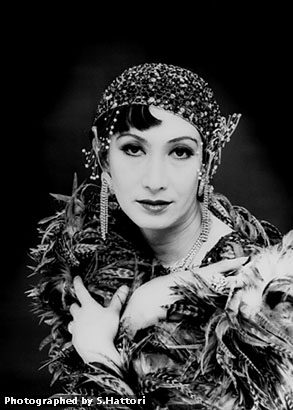 Miwa is one of the old-school, having been born in 1935 in Nagasaki, Japan and experiencing the atomic bomb there. This celeb is not a newhalf, but more of a drag queen, and is a famous musician, director, actor, and writer. Miwa started as a cabaret singer back in the 1950s, and had her first big hit song in 1957. She is still quite popular and often seen on television in Japan today sporting her signature bright yellow hairstyle.
Peter (ピーター)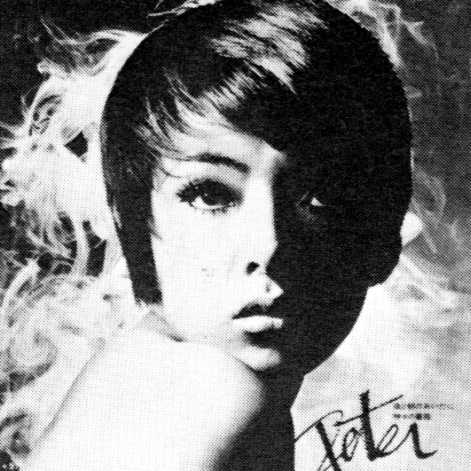 Peter is another old-school and famous Japanese singer/actor who actually appeared in the famous Akira Kurosawa movie "Ran." While also not a newhalf, Peter is openly gay and dresses in women's clothing with a very effeminate and passable look. Peter's first hit song was back in the late 1960s and there were many more hits to come. You can find some old videos on YouTube and marvel at the contrast of that deep voice coming from such a pretty face. Peter still often makes TV appearances in Japan today.
Mikawa is an artist who first became popular back in the 1960s as an enka singer and remains so to this day. You can often see Mikawa on television variety shows in Japan, and this crossdressing celeb is famous for having a quick wit and a great sense of humor.
Matsuko Deluxe (マツコデラックス)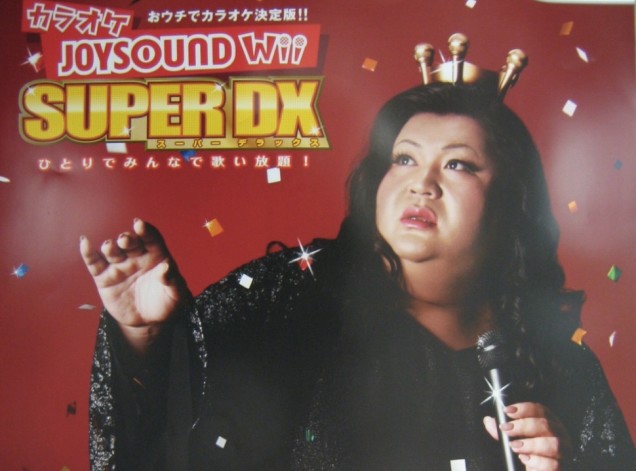 Last but not least is, Matsuko Deluxe. Matsuko is huge personality in Japan today, and even has her own weekly TV show out there. Known for her outspoken personality and hilarious quips, she is highly intelligent and seems to have a good heart despite her somewhat fearsome appearance.
These are just a few of the famous newhalfs and crossdressers in the mainstream media of Japan. As a whole they are pretty much accepted and loved out there, though there are still some who would like to discriminate against them. I hope that this series has gotten you interested in the very interesting newhalf culture which exists in Japan, and will prompt you to learn even more about it!